Susan Li: Meta's new Chief Financial Officer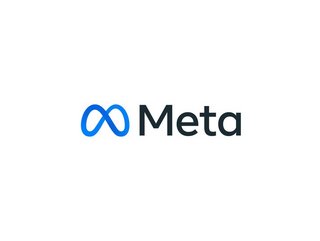 After social media giant Meta promotes Susan Li to Chief Financial Officer, we take a look at her career and the company's latest innovation
Mark Zuckerberg, the founder of Meta, has recently announced that Susan Li, Meta's current Vice President of finance, will move to the Chief Financial Officer (CFO) position as current CFO David Wehner will become the company's first Chief Strategy Officer, effective November 2022.
"Susan has played a key role on our finance team for 14 years — helping take our company public in 2012, overseeing the forecasting and budgeting of our business, and proving herself a talented and dedicated leader," Meta CEO Mark Zuckerberg said in a post on Facebook.
"We have been working on this succession plan for several years now and I am confident that Susan is ready to step into this role."
Li joined Meta, which was known as Facebook, in 2008. In 2016 she was promoted to her current position as VP of finance, overseeing corporate finance and treasury functions. She also currently serves as a board member for Alaska Airlines, joining its Board of Directors in 2018 where she is part of its Audit Committee and Innovation Committee. She worked as an analyst for Morgan Stanley for two years prior to joining Meta.

A decline in revenue for Meta
The CFO change comes just after Meta posted its first-ever yearly decline of revenue. Revenue dipped 1% to US$28.8bn, while net income fell 36% to US$6.7bn.
Meta is also preparing to see slowdowns in its third quarter, expecting revenue between US$26-28.5bn due to the same weaker advertising demand the company saw in Q2, according to its earnings. The company will also be reducing headcount over the next year in a bid to cut down expenses and restructure resources.
"Many teams are going to shrink so we can shift energy to other areas, and I wanted to give our leaders the ability to decide within their teams where to double down, where to backfill attrition, and where to restructure teams while minimising thrash to the long term initiatives," Zuckerberg said.

No slowing down in tech innovation
Even though Meta has experienced a slow in revenue, this is not stopping the company in its innovation journey. Last month the company announced it had created a single artificial intelligence (AI)-based model capable of translating across 200 different languages, including many not supported by current commercial tools.
When comparing the quality of translations to previous AI research, the model (NLLB-200) scored an average of 44% higher. For some African and Indian-based languages, NLLB-200's translations were more than 70% more accurate, according to Meta.

NLLB will help more people read things in their preferred language, rather than always requiring an intermediary language that often gets the sentiment or content wrong.

"As the metaverse begins to take shape, the ability to build technologies that work well in a wider range of languages will help to democratise access to immersive experiences in virtual worlds," Meta said in a statement.