StradVision: AI-based vision processing technology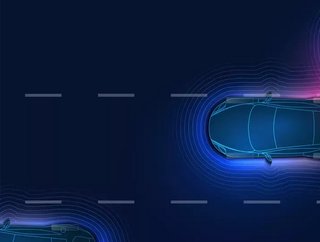 Following the announcement that StradVision provides its software SVNet for LG Electronics, we take a look at the company's pioneering work with AI
Founded in 2014, StradVision is an industry pioneer in vision processing technology, accelerating the advent of fully autonomous vehicles.
The company has offices dotted across the globe with over 200 employees in San Jose, Seoul, Tokyo, Munich, and Shanghai. With its team of experts, StradVision address the industry's challenges via deep learning, embedded platforms, perception, and advanced algorithms.
With its artificial intelligence (AI) based vision processing technology for Advanced Driver Assistance Systems (ADAS), StradVision makes ADAS features available at a fraction of the market cost.
StradVision's SVNet is being deployed on various vehicle models in partnership with OEMs and powers ADAS & Autonomous Vehicles worldwide.
Reducing network parameter size with deep learning
SVNet, StradVision's deep learning-based perception software, drastically reduces network parameter size per frame computation, required memory, and power consumption. 
Its algorithm has a proposal layer that makes it robust when perceiving objects in extreme weather conditions, small objects, or occluded objects, all with an extremely lean network.
This technology is now being provided for LG Electronics' latest ADAS Front Camera System. 
"We are very excited to collaborate with LG Electronics, an innovator of the automotive industry redefining the future of ADAS and autonomous driving technology. SVNet is one of the most efficient vision processing solutions, enabling groundbreaking AI-based vision perception with less consumption of computing power," said Junhwan Kim, StradVision's CEO.
He added: "We believe both StradVision and LG Electronics will be clear accelerators for the future of ADAS technology with this partnership." 
StradVision's growth into China
Just this year the company was able to establish a branch office in Shanghai to expand business in China. Frank Lui, a local industry expert, was appointed as the new sales director to lead the company with its mission to strengthen its business in the Greater China region.  
"China is one of the leading countries in the global autonomous vehicle industry through aggressive investment and technology development. With the establishment of the Shanghai branch office and the appointment of a sales director, we will spur collaboration with Chinese customers leading the automotive industry," said Kim.
For its pioneering work with AI technology, the company received the 2020 Autonomous Vehicle Technology ACES Award in Autonomy (Software Category). It also received the 'Best-in-Class Software for Perception Systems' at the 2021 AutoSens Awards for its SVNet software.