ServiceNow and NTT partner to use AI for private 5G adoption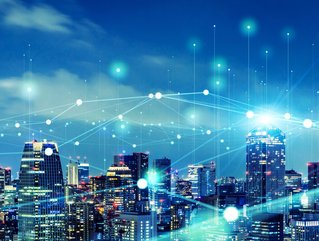 NTT has partnered with ServiceNow on a 5G AI-enabled end-to-end workflow automation platform
ServiceNow, a digital workflow company, has announced a strategic partnership with NTT, a leading global technology services provider, to simplify and accelerate the adoption of private 5G through an AI-enabled end-to-end workflow automation platform.
Through this partnership organisations will be able to utilise solutions from NTT and ServiceNow to streamline the deployment and integration of private 5G.
"Digitising workflows is a pre-requisite to any digital transformation journey," said Shahid Ahmed, Group EVP of New Ventures and Innovation at NTT Ltd. "By combining the simplicity, control, and security of NTT's Private 5G (P5G) Platform with the strength of ServiceNow's industry-leading workflows, we can accelerate the value creation of private 5G for our clients and the industry at large."
Creating powerful business outcomes
Helping people to accelerate business transformation through a secure multi-cloud platform and a portfolio of services, NTT delivers global platforms to 11,000 clients across 200 countries.
NTT recently launched its P5G Platform, with a complete end-to-end stack of services that goes beyond the network, NTT P5G helps Chief Information Officers and Chief Digital Officers leverage the benefits of private 5G to solve business problems and innovate to keep pace with the future of enterprise.
To build on this it is partnering with ServiceNow to simplify the digitisation process. As a result, clients can shorten their time to market with cloud-based economics and an enhanced service management experience.
"Through our AI-powered workflow orchestration capabilities, ServiceNow is driving the control-tower for digital transformation by bringing people, processes and systems together to deliver powerful business outcomes," said Lara Caimi, Chief Customer and Partner Officer at ServiceNow.
"Together with NTT, ServiceNow will bring new use cases empowered by secure private 5G connectivity in a turn-key, 'as-a-service' consumption model. This will accelerate key business initiatives across various industry verticals."
Using AI to power personalised experiences
Founded in 2004, Service now recently released ServiceNow Impact, a solution designed to help customers accelerate the return on their digital transformation investments.
Built on the Now Platform, ServiceNow Impact combines AI‑powered recommendations, expert guidance, premium tech support and tools, all delivered in a personalised digital experience.
IDC estimates that more than three trillion dollars have been invested in digital transformation initiatives globally over the past three years, but less than half of organisations implementing those projects have yet to achieve the expected outcomes.
ServiceNow Impact is designed to close the value gap with personalised recommendations and insights. Tailored by company, industry, and role, according to ServiceNow, Impact is the first‑ever human‑ and AI‑powered value acceleration solution.