Pony.ai: Building safe autonomous driving technology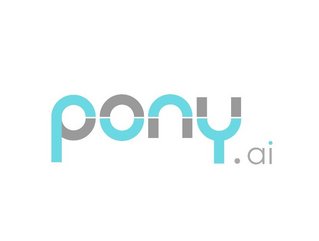 We take a look at Pony.ai, an autonomous driving company, developing technology to help try make the roads a safer place
Founded in 2016, Pony.ai is developing safe and reliable autonomous driving technology globally.
It launched Robotaxi services in December 2018, allowing passengers to hail self-driving cars via the PonyPilot+ App, with service currently available in Guangzhou, Beijing, Irvine, CA, and Fremont, CA.
Earlier this year in March the startup raised an undisclosed amount as part of its ongoing Series D, which gave the company a valuation of US$8.5bn.
This was a 65% jump from its previous valuation after the Series-C round in February 2021. The company stated that the proceeds from the funding would be used to further augment Pony.ai's hiring, investment in research and development, global testing of robotaxi and robotrucking on an ever-growing fleet, enter into important strategic partnerships, and accelerate our development toward mass production and mass commercial deployment.
Developing autonomous driving
Pony.ai received approval to conduct driverless testing without passengers in Beijing in October 2021 and in November 2021 became one of the first two autonomous driving companies to start charging fares for robotaxi services in Beijing.
In Guangzhou, Pony.ai started driverless testing in June 2021 and recently became the first and only autonomous driving company to receive a taxi license in China. This Guangzhou license officially permits Pony.ai's autonomous vehicles to operate as taxis, a milestone for the commercialization of robotaxis in China. As of April 2022, Pony.ai's autonomous vehicles have driven over 11 million (6.8 million miles) real-world autonomous kilometers globally, including over 200,000 (124,000 miles) driverless kilometers.
Pony.ai has always been committed to developing autonomous driving software and hardware solutions in-house. In June, it released its autonomous driving controller (ADC) designed for automotive-grade mass production.
Building robotrucks with SANY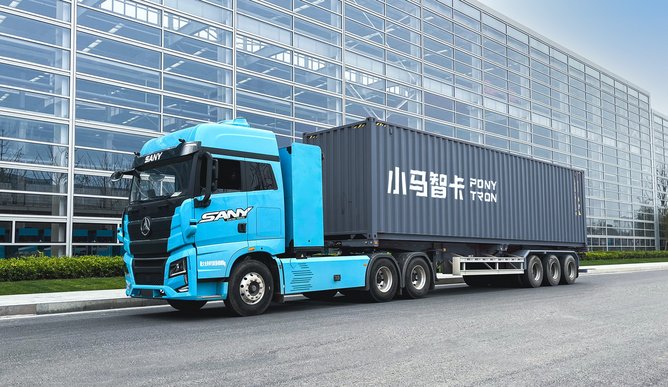 In the company's latest development, Pony.ai has announced a strategic joint venture with SANY Heavy Truck (SANY), a subsidiary of SANY Heavy Industry, China's number one heavy equipment manufacturer and the third largest heavy equipment manufacturer globally.
The two companies will integrate Pony.ai's "virtual driver" with SANY's technical accumulation in the field of wire-controlled chassis and vehicle development to jointly develop high-end heavy trucks that are automotive-grade and have L4-class redundancies.
"SANY has industry-leading heavy truck manufacturing technology and is pioneering the architecture of 'new energy' heavy trucks, intelligent network connections, and other key areas. Integrating Pony.ai's core autonomous driving technologies with the capabilities of SANY enables our joint venture to create a successful intelligent truck and logistics ecosystem for L4 autonomous trucking," said James Peng, Pony.ai's co-founder and CEO.
The joint venture plans to start small-scale deliveries of the robotrucks in 2022 and 2023. Mass production of the L4 truck will commence in 2024 and within a few years will reach an annual production of around 10,000 trucks.