Peter Wurman: Director of Sony AI and robotics specialist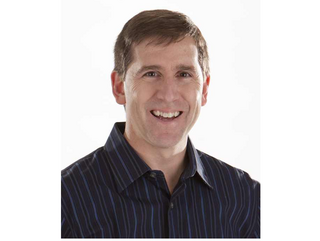 As Sony AI's Director, Peter Wurman is inducted into the National Inventors Hall of Fame, we take a look at this innovative work with AI and robotics
Since November 2019, Peter Wurman has been Sony AI's Director, while running an independent mobile gaming development company, Acsibi Studios, at the same time.
The Director earned his Mechanical Engineering degree from MIT in 1987 and then went on to gain a Master's degree in Mechanical Engineering and Computer Science and a PhD in Computer Science from the University of Michigan in 1999.
Soon after he earnt his PhD, Wurman, along with Mick Mountz and Raffaello D'Andrea, created the Kiva system, an entirely new approach for material handling in distribution centres, which ultimately revolutionised warehouse order fulfilment.
At MIT, he was roommates with co-Inductee and Kiva Systems founder Mountz, and they were members of the Sigma Alpha Epsilon fraternity together.
Kiva systems manufactured mobile robotic fulfilment systems, and its innovation was noticed by Amazon, who acquired the company in 2012. This acquisition transformed the way the e-commerce giant fulfils millions of orders and potentially saved the company, by some estimates, up to US$2.5bn.
In Amazon's announcement of the deal, the tech giant called Kiva "a leading innovator of material handling technology." Upon the acquisition, Kiva became Amazon Robotics.

Wurman's drive to solve challenges with AI
In an interview with the National Inventors Hall of Fame, Wurman described what motivates him, he said: "What I enjoy most is a combination of building systems and solving hard problems. I like challenging technology problems that have impact on the world, where you build something that other people really use."
With a drive to solve challenges, Wurman helped found the Trading Agent Competition and the Amazon Robotics Challenge to push others to innovate with technology and tackle challenging problems.
To support other in the field, Wurman has served on NC State's faculty for eight years as an associate professor of computer science. He is also a member of the University of Michigan's Department of Computer Science and Engineering (CSE) Advisory Board and previously has been an adviser at the Centre for MIT Entrepreneurship as well as serving on the Board of Directors for the Association for Unmanned Vehicle Systems International.
Currently, Wurman has written more than 60 academic papers and holds more than 60 U.S. patents.
Sony AI, National Inventors Hall of Fame and Peter Wurman
Recently, Wurman has been inducted into the National Inventors Hall of Fame for his pioneering work in artificial intelligence (AI), specifically the co-development of Kiva Systems' Mobile Robotic Material Handling for Order Fulfillment.
"I am humbled by the honour bestowed upon me by the National Inventors Hall of Fame, and proud to be recognised alongside my distinguished colleagues Mick and Raffaello for our work at Kiva Systems," said Wurman.
"Throughout my career, I've sought to solve tough technology challenges that have an impact on our world as well as develop technologies and systems that enhance and augment actions we take in our daily lives. I hope to continue to make an impact through this work, and am excited to see what the future holds for my fellow inductees, my colleagues at Sony AI, and future inventors and creators," he added.
Wurman joined Sony AI American in 2019 when Sony acquired Cogitai, the AI startup that he worked for.
The company, which launched one year after he joined, is a wholly-owned subsidiary of Sony Group Corporation and was established to accelerate the fundamental research and development of AI and enhance human imagination and creativity, particularly in the realm of entertainment.
Sony AI has launched four flagship projects to date aimed at the evolution and application of AI technology in the areas of Gaming, Imaging & Sensing, Gastronomy, and AI Ethics.