Microscopy and AI: maximising its potential for the future
By Luciano Lucas, Director, Leica Aivia at Leica Microsystems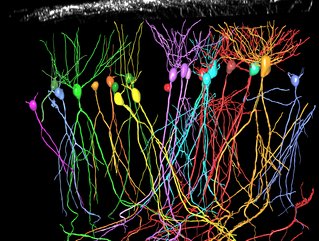 Luciano Lucas, Director, Leica Aivia at Leica Microsystems discusses the future of microscopy and the role of AI in maximising its potential for the future
Hurdles such as the highly regulated nature of the bio-/pharma industry have typically made the adoption of new technologies and digitalisation cautious and slow compared with that of other industries, such as automotive industry.
However, the rapid spread of COVID-19 into a global crisis necessitated the need for medical solutions as quickly as possible, which spurred the bio-/pharma industry to explore novel technologies – not only messenger RNA (mRNA) but also artificial intelligence (AI) in order to swiftly deliver new medicines against COVID-19. The power of AI to accelerate the discovery and development of novel therapeutics has thus been amply demonstrated, which serves to encourage broader application in the biomedical and life sciences research and development space.
A key field where AI was already playing an increasingly important role is that of microscopy. Originally, the microscope was simply an instrument to facilitate the viewing of samples at miniscule scales, developed to produce the best images possible.
The focus of innovation and investment was on incremental improvement of the hardware to achieve this. But the introduction of digital technology has changed and greatly expanded the possibilities of what can be achieved in microscopy.
Technology driving forward the evolution of microscopy
We are in the midst of a period of disruptive transformation where the role of the technology is changing irreversibly and contributing to a critical stage in the evolution of microscopy. While image quality and resolution remain vital, it is now the insight – what the technology can tell you about the image or images – that provides the real value and holds so much potential for microscopy.
Artificial intelligence is greatly advancing the field of microscopy as the technology can analyse thousands of images much faster and potentially more accurately than can be performed by humans. Take for example, the analysis of hundreds or thousands of images required to understand how a cancerous cell metastases.
For humans, this would be a tedious, time-consuming, inefficient, and burdensome task that is highly prone to human error. But AI algorithms can be generated and trained and incorporated into microscopy systems to automate image capture and analysis. Not only does this drastically reduce the time required for analysis, but also provides scientists and researchers with insights upon which to make further in-depth investigations.
Thus, humans can optimise the application of their skills and expertise to more intellectual tasks rather than capturing and processing image data, which can be delegated to smart microscope systems.
Correctly training AI systems for microscopy
It's for these reasons that the Aivia microscopy image analysis software was created, which we at Leica Microsystems acquired in 2021. This unique software solution has been developed over five years to enable scientists to create AI models for autonomous image analysis. Basic information must be collected, input and initially analysed before being used to train and refine the model.
Once trained, the system can learn for itself – creating a predictive model, then analysing thousands of images and showing the user the results. Correctly trained AI systems have demonstrated the ability to become more efficient than humans at recognising patterns in complex images and correlating them to specific disease states. One of the earliest examples of this is the analysis of ocular fundus photographs to accurately detect diabetic eye disease. However, humans are still better at understanding and explaining what such findings actually mean.
The future of microscopy will be shaped by smart digital technology solutions that can provide insights to scientists and researchers, who can then integrate them with other spatial and omic—such as genomic and proteomic—information. Developing innovative solutions that relieve scientists of tedious administrative tasks and frees them up to focus on critical thinking will help facilitate better science and enable faster scientific discovery and translation, especially for the healthcare sector.
But to truly realise the full potential of these technologies to transform the life sciences and healthcare sectors, we need to keep shifting the mindset within these industries towards better uptake, application and ultimately trust of AI-powered technologies.
A major focus currently needs to be placed on providing the education and training needed for scientists to understand precisely the capabilities and limitations of AI-powered tools and how they are best applied, as well as to be able to confidently communicate how their AI was used to help reach their conclusions. And while this will take time, it is clear where the future lies, and in five years, scientific conclusions informed by AI will be the norm and we will wonder what took us so long, when the benefits to the industry, to customers and to patients are so clear.