Meet the speaker: Waygate's Arungalai Anbarasu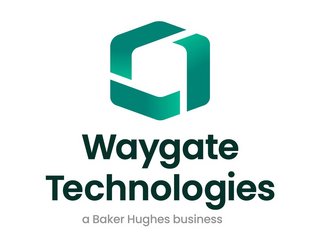 Now, we are a day away from Technology & AI LIVE event, Shaping the Future of Technology & AI, we take a look at the speakers we have lined up
In Brief
Name: Arungalai Anbarasu
Company: Waygate
Position: Chief Technology and Strategy Officer
Year joined: 2018
Attending: 23rd June
Keynote topic: Digital Triplets
Who is Waygate's Arungalai Anbarasu?
Arungalai Anbarasu is the Chief Technology and Strategy Officer at Waygate Technologies, a Baker Hughes business and world leader in industrial inspection and nondestructive testing (NDT) solutions.
Anbarasu and her team drive the strategy, technology and business models of inspection solutions. They are also focused on the digital transformation of Waygate Technologies and the company's evolution into a digital inspection solutions provider, taking customers from inspections to insights and from insights to innovations.
Prior to her current role, Anbarasu was the General Manager for Industrial X-ray and CT solutions business at Waygate Technologies. She also spent over a decade in GE in multiple global impactful roles in business divisions such as Global Research Centre, Oil and Gas, Power Conversion, Healthcare and Renewables across the world.
She is an official member of the Forbes Technology Council and an influential thought leader. She is passionate about encouraging women in STEM fields and continues to pursue avenues to support this topic.
Anbarasu was recognised as Top 100 Technology Leaders by Technology Magazine, 50 Most Powerful Women in Technology by National Diversity Council and International Achievers' Award, 2021 by Indian Achievers Award, 40 under 40 by CDO Magazine, 10 most inspiring women leaders to follow in 2022 by Insights Success.
Technology & AI LIVE: Shaping the Future of Technology & AI.
This year, sister publications Technology Magazine and AI Magazine are heading back to the Tobacco Dock (London, UK) to host Technology & AI LIVE: Shaping the Future of Technology & AI, part of TECH LIVE London.
The two-day hybrid event will be held on the 23rd and 24th of June 2022, in-person and broadcast live via Brella, our fully interactive virtual platform.
Whether you choose to attend in person to get the most out of the valuable networking and learning opportunities or want to join the action virtually through our live streams, you'll have the chance to submit your own questions to the speakers and panel sessions through the Brella app.
At BizClik, we have a number of standalone brands to focus on certain areas in more detail, and that is exactly what you can expect from the four zones we are setting up for attendees.
To attend in-person or virtually for Technology & AI LIVE: Shaping the Future of Technology & AI, click here.