Mashreq Bank collaborates with ThetaRay for AI solution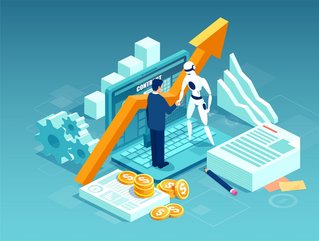 Mashreq Bank of the UAE announces a collaboration with ThetaRay for AI transaction monitoring allowing for safe and secure cross-border payment transfers
Mashreq Bank, one of the United Arab Emirates, has announced a new partnership with ThetaRay, which offer artificial intelligence (AI) enabled solutions for the banking sector. By collaborating for transaction monitoring, Mashreq Bank will be able to implement ThetaRay's AI-driven solution.
ThetaRay's solution enables safe and secure cross-border payment transfers for correspondent banking with protection from financial crime.
Scott Ramsay, Group Head of Compliance and Bank MLRO of Mashreq Bank said: "ThetaRay's technology, underpinned by advanced machine-learning-based models complementing rules, sets the foundation for next-generation transaction monitoring."
"By combining speed and agility with efficiency, it allows banks to effectively thwart financial crime risks in the increasingly complex space of cross-border payments," he added.
The collaboration between the UAE bank and ThetaRay came to fruition due to the Abraham Accord that was signed in September 2020 to normalise relations between Israel and the UAE, Bahrain, Sudan, and Morocco.
ThetaRay: Utilising AI for banking solutions
ThetaRay's anti-money laundering (AML) solution is in line with the trend to establish UAE as a global financial centre that connects the Middle East and Africa to the rest of the world.
As a leader in this space, Mashreq Bank will use ThetaRay's solution to facilitate its growth safely and provide services to more countries and customers.
"Mashreq Bank is our first customer in the UAE. We look forward to accelerating collaboration with additional financial institutions in the UAE and the entire Middle East, as part of the continued expansion of ThetaRay's global reach," said Mark Gazit, CEO of ThetaRay.
As a trigger for the upsurge in the volume of cross-border payments, COVID-19 has catalysed the growth of this market and it now is expected to grow from US$37.15tn in 2020 to US$39.9tn by 2026.
Now with this growth, the market is a prime target for financial crimes such as money laundering, theft and fraud, but by implementing ThetaRay's solution, Mashreq Bank is taking steps to combat these challenges.
"Mashreq seeks to be a leader in building a bank fit for purpose for the future," said Ellis Wang, Group Head of Technology, Transformation and Information at Mashreq Bank.
He added: "And at its core are capabilities to keep our customers as well as the banking ecosystem safe. Mashreq will always continue to promote deployment of advanced technologies to achieve this outcome."
Mashreq Bank joins ThetaRay's growing banking commuting using AI in operations
With its solution, ThetaRay allows banks and fintechs to reduce total cost of ownership (TCO), rapidly expand revenues, improve customer service, and speed ROI from months to only days.
Its data integration capabilities offer a suite of tools that helps ingest any structured or semi-structured data into the platform. The platform enables data integration, processing and enrichment for optimal performance as well as ongoing optimisation of data configurations and analyst investigations.
Additionally, ThetaRay's platform helps manage alerts of detected anomalies to optimise workflows and ensure regulatory compliance.
"Mashreq Bank joins the growing community of banks and financial institutions that are using ThetaRay's technology, including tier-1 banks, payment service providers, financial intelligence units and others," added Shay Dovev, SVP, Strategic Accounts at ThetaRay.