Kyndryl: modernising the world's mission-critical systems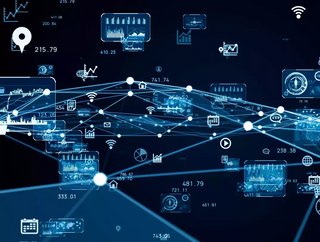 AI Magazine takes a look at how the world's largest IT infrastructure services provider, Kyndryl, utilises AI to support its customers
Committed to the health and continuous improvement of the vital systems at the heart of the digital economy, Kyndryl co-create solutions to help enterprises reach their peak digital performance with its partners.
The company was spun-off of IBM IT infrastructure services in 2021 and has a global base of customers including 75 of the Fortune 100 companies. Kyndryl also has 88,449 skilled professionals operating from over 100 countries.
With its team, Kyndryl is committed to the success of its customers and collaborate with them to help them to realise their ambitions.  
This drive is represented by the company's name. "Kyn" comes from "kin" and represents the strong bonds the company form with customers. "-dryl" is coined from "tendril," evoking new growth and connections. 
Recently, the company has won the Digital Transformation All-round Excellence Award at the Digital Transformation Leadership Awards in the United Arab Emirates (UAE). 
The award recognises exceptional work Kyndryl has done in the digital transformation space. 
Commenting on the award, Burcak Soydan, Managing Director, Kyndryl, Gulf, Levant and Pakistan said: "We are honoured to be receiving the All-round Excellence award, just weeks after Kyndryl began life as an independent company. We are committed to be at the centre of innovation for the work we do for our customers and help the most important businesses in the world to modernise and run their systems so they can stay competitive in an increasingly digital global economy."
Kyndryl: Utilising AI for digital transformation
Within its portfolio of solutions, Kyndryl offers enterprise applications and data and artificial intelligence (AI) management in hybrid IT environments.
This solution helps customers unlock the full value of their ERP system along with data and AI capabilities. Kyndryl offers a full range of services, solutions and technologies to manage, secure and optimize performance for your SAP and Oracle application workloads on Amazon AWS, IBM Cloud, Microsoft Azure, and Oracle Cloud Infrastructure (OCI).
The company also offers data management and artificial intelligence services that allow customers to leverage open and secure design and methodologies to build augmented workflows and processes.
As well as gaining its award in recent weeks, Kyndryl has also announced a new landmark partnership with Microsoft.
Kyndryl's Global Alliances and Partnerships Leader Stephen Leonard offers insights into the partnership: "We share a belief with Microsoft that partnering with others provides significant benefits to customers. We have worked together previously and we're also customers of each other's services and solutions."
"So, it was a natural choice that Microsoft would become our first major landmark partnership. They have brought the full weight of their portfolio to Kyndryl and will make a sizable investment in joint development and in helping us strengthen our technical expertise," he continued.