Intelligent automation priorities for 2022
By Tony McCandless, Chief Technology Officer, EMEA, Blue Prism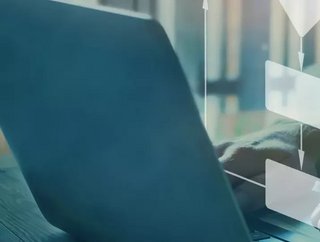 Tony McCandless, Chief Technology Officer, EMEA, Blue Prism discusses intelligent automation priorities for 2022 in this exclusive article for AI Magazine
The future of intelligent automation is bright and has enormous potential. From retail and financial services to government and healthcare, businesses around the globe have used intelligent automation to improve customer experience, boost organisational efficiency, provide much-needed citizen services, and even help save lives throughout the challenges of the past two years. 
The opportunities for impact and innovation with intelligent automation are endless. As we continue to change, adapt, and iterate on our new ways of working whilst re-emerging from the pandemic, let's look at some of the key themes business leaders should have at the forefront of their considerations as we begin 2022.
Think strategically and implement at scale
Business leaders should be thinking about how intelligent automation can help achieve their strategic business priorities and outcomes. Conversely, efficiency returns, hours saved, and other tactical quick fixes, miss the transformative potential of automation. This type of bottom-up, tactical approach will undoubtedly deliver a significant return on investment in the first six months and prove the value of automation in terms of efficiencies but, too often and too easily, we see businesses get stuck in a more tactical execution mode it starts to break down once those initial automations are delivered. Because there is no wider vision for automation beyond those early projects, the program quickly loses momentum and can easily grind to a halt. Automation is only deployed in siloes across the organisation, with a limited pool of people able to develop their skills and understanding to work effectively alongside digital workers. 
Leaders must encourage a shift from it being primarily a cost reduction exercise to becoming a strategic asset to change and optimise the way that organizations run their entire operations. And with this shift, the benefits become greater. Enterprises can expect greater customer-centricity, more robust regulatory compliance, a large-scale shift of human capital towards revenue-generating activity and away from non-revenue generating activity, more fulfilling work for staff, and more agility and scalability of resources across the entire organisation. The starting place for all of this should be an assessment of the organisation's core challenges and objectives. Business leaders should be looking at their biggest strategic priorities over the next five years and then exploring how an intelligent, scalable digital workforce could help them to achieve their goals.  
This shift in mindset coincides with leaders recognising that ROI comes with scale, not from a few digital workers. We know that with intelligent automation, the real ROI is in scale. If you buy two to five digital workers, the cost, both in terms of upkeep and effort, may well outweigh the return. However, intelligent automation provides the greatest ROI once you scale; when you have a few hundred digital workers, you'll see much higher returns than when you have only a handful of digital workers.
Putting people first
Businesses need to get crystal clear on how and where their human capital makes their company what it is. 
Processes begin and end with people. The recognition that you need a symbiotic relationship between digital and human labour is one that is re-invigorating and changing the perception of automation. The goal of the digital workforce is not to replace humans with machines and render all human labour obsolete. Rather, its goal is to elevate the qualities that are innately human, such as strategy, innovation, creativity, motivation, empathy, passion, and drive.
When we free up humans to do what they are uniquely gifted to do, the results are remarkable. Businesses achieve outcomes that are directly tied to corporate objectives, such as higher profitability, higher productivity, increased reaction to changing market conditions, better customer satisfaction, and higher retention, to name a few. This needs to be approached as a major change management initiative, ensuring employees have the education and training they need to perform alongside digital workers, and to recognise the benefits that they personally will enjoy as a result
If you have already begun the journey, leaders should continue to elevate the automation agenda and look for new and innovative ways to utilise digital workers to enable your corporate strategy. The further you look across the organization the more you will find manual business processes that are chewing up the time of your most precious asset, your employees.
Maximise your digital workforce's intelligence
The applicability of digital workers continues to grow due to the rapid increase in their capabilities. The trend of embedding artificial intelligence (AI) 'skills' with digital workers will continue at pace throughout 2022, unlocking new scenarios where they can add value to the enterprises that adopt them. 
Business leaders should be considering how to seamlessly augment digital workers with the latest and greatest AI and other cognitive capabilities to deliver evermore intelligent automation. This is already providing the conduit to a whole new world of possibilities that enable business teams to redesign work more easily and swiftly, so it's performed much faster, smarter, more efficiently – at a major scale and with less – right across the enterprise. This is a digital workforce that's also getting closer to humans by learning from and mimicking them, while seamlessly working with people and other robots too. Through AI capabilities such as natural language processing (NLP) and ML, digital workers are reading and understanding applications' screens in an increasingly similar way in which humans do. 
The latest and best-in-class AI capabilities are out there, ready to be incorporated into your digital workforce. 
Be bold with intelligent automation programs
Finally, business leaders must prepare to adapt to this rapidly changing environment, drawing on each of these themes to guide their successful intelligent automation efforts. Automation is not a three to five-year and tens of millions program of change, it can be fast-paced and quick to deliver value, but strong leadership is needed to set the vision and to pursue your goals.