Insurance groups caution government on AI road tech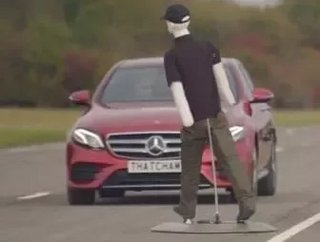 Thatcham Research and the Association of British Insurers warn the UK government that Automated Lane Keeping Systems are not ready for introduction in 2...
Automated Lane Keeping Systems (ALKS) are not ready to be deployed in 2021, according to insurance lobbyists.
Thatcham Research, the motor insurers' automotive research centre, and the Association of British Insurers (ABI) have warned the UK government that the technology, which aims to assist autonomous vehicles, is not mature enough to be introduced to roads early next year.
What is ALKS?
The government is expected to allow ALKS on British motorways from spring, subject to the findings of a safety consultation. It would legally allow a driver to remove their hands from the steering wheel and take their eyes off the road at speeds of up to 70mph.
Thatcham Research director of research Matthew Avery said, "Motorists could feasibly watch television in their car from early next year because they believe their Automated Lane Keeping System can be completely trusted to do the job of a human driver.
"But that's not the reality. The limitations of the technology mean it should be classified as 'assisted driving' because the driver must be engaged, ready to take over."
ALKS 'may not operate safely'
ABI general insurance policy director James Dalton said, "Vehicles equipped with an automated lane-keeping system are a great step towards developing automated vehicles.
"However, drivers must not be given unrealistic expectations about a system's capability. Thatcham Research has identified some concerning scenarios where ALKS may not operate safely without the driver intervening."
Researchers point to weaknesses regarding pedestrian encroachment, debris in the road, lane closures and human response times at the speeds involved.
Avery said: "Our conclusion is Automated Lane Keeping System technology is not safe enough to be classified as automated. We believe it should be regarded as assisted technology because the driver needs to remain alert.
"The Government's proposed timeline for the introduction of automated technology must be revised. It simply isn't safe enough and its introduction will put UK motorists' lives at risk."