How Overhaul's AI-based risk solutions can benefit society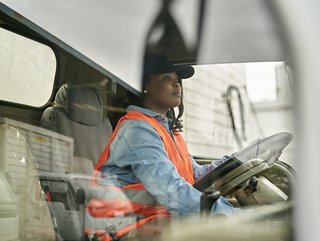 Overhaul supply chain expert David Braunstein on how the company's AI-based risk solutions help with fleet safety and reduce supply chain disruption
David Braunstein is Insuretech General Manager at Overhaul, which provides AI-driven risk management and real-time visibility solutions for global healthcare and technology shippers, as well as for logistics providers.
Tell us about your role at Overhaul
Overhaul is a supply chain risk management software company. We produce software and deliver embedded risk management solutions that dramatically reduce the likelihood that shippers and their partner motor-carriers experience costly disruptions as goods are moving from origin to destination. We are especially good at managing safety, security and integrity-related risks.
As GM of our Insuretech line of business, my role is to create value for our company and our customers at the intersection of tech, insight and insured risk. In other words, my charter is to fuse our software and solutions to insurance markets where the name of the game is always to proactively manage risk.
What's new in the insuretech world is that underwriting can now be digitized and informed by the kind of operational risk management data and business process that Overhaul uses day in and day out. Bringing this capability to partners in the insurance industry is a natural extension of the business we've built.
You're a social entrepreneur. What is that?
Social entrepreneurs are innovators who put creating value for society and the businesses they create on equal footing. We believe that doing well while doing good is not only achievable but it is a must to create a sustainable world. In the case of Overhaul and my specific role, we are initially focusing our insuretech value proposition on safety-related solutions. We want every motor carrier we work with to have the tools and business process in place to bring their drivers home safe at night. Helping these businesses to institutionalize safety cultures is good for business and for the communities where they operate.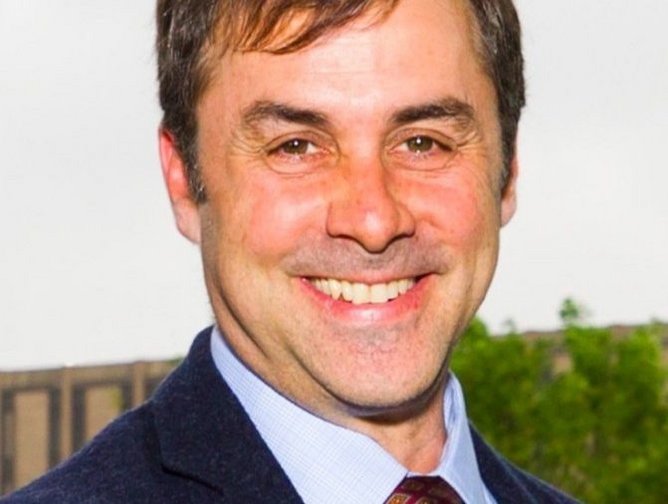 Dave Braunstein, Insuretech GM, Overhaul
How can insuretech help on fleet safety?
The fleet-safety data we capture and share with insurance partners is more granular than ever. Insuretech aligns that operational outcomes data (less-risky behavior, fewer incidents, etc.) with the financial incentives that insurance can offer. Companies committed to safety can now be rewarded with lower commercial auto insurance premiums by proving with operational data that they are sustaining a safety culture. Using insurance savings to invest in other aspects of a trucking company safety program is a win-win for everyone.
Fleet safety is also about coaching and fundamentally about building strong relationships with commercial vehicle drivers who are in short supply. Insuretech solutions like ours are creating better two-way conversations between drivers and motor carriers that reinforce driver wellness and retention while creating a safety culture.
How is logistics insuretech advancing?
Recent years have seen an increase in an insuretech approach to supply chain issues, with companies tying the security of shipments to an insurance product.
Insurance companies used to offer a discount or special terms if certain security protocols or technology were in place. Now there is more of a direct bundling of technology and insurance meaning if you buy the tech you must buy the insurance and you're unable to unbundle the two.
Also many of today's offerings are based on the offer of Insurance with the technology as the secondary, but mandatory purchase.
There are also technologies that are looking to embed a risk transfer solution directly into the tech purchase and is included in the tech cost
Another approach is providing the customer with choices. This is a less formal Insuretech approach. It starts with the technology that protects cargo or helps improve driver performance, and then provides the resulting data.
This is used on either a directly tied-in insurance product or is used to prove the quality of risk to others, for benefit. This allows the customer to retain choice while gaining all of the advantages of the technology.
Tell us about your road safety activity
I got started with Together For Safer Roads (TSR) as an offshoot of my work at IBM, who was an early member of the coalition. With a newly minted driver in my own house, it struck me how vulnerable my family was, and how so many families suffer because of traffic-related crashes. Most people aren't aware that road fatalities are a top-ten public health issue globally, and the number-one cause of death for people under 25. That's tragic because traffic crashes are preventable.
TSR's mission is to reduce traffic crashes, injuries and fatalities by bringing the business community into problem solving partnerships with the public sector. TSR creates and guides programs where infusing business expertise and data can change the game.
We are trying to change the perception that the public sector is the sole steward of safer roads. We are also trying to move beyond the misconception that personal driver responsibility is the root cause of all our road safety issues. The notion that 95% of all crashes are caused by human error is just wrong. This is a systems problem. So many communities have road systems that include poorly designed roads, many older unsafe vehicles, a lack of commitment to speed management, under-supervised young drivers and regulations that are not keeping up with technologies adding risk to our roads.
Who inspires you?
I'm inspired by our CEO Barry Conlon. Barry and I met at a Together For Safer Roads dinner years ago when he was just getting Overhaul off the ground. I was really impressed by his commitment to creating a purpose-driven business.
Many startups are just trying to survive. Barry knows that survival means having a purpose that goes beyond the traditional metrics of valuation and profit. Of course he cares about those things. But the DNA of Overhaul is truly rooted in a commitment to mitigating supply chain-related risks that have far reaching consequences for companies and communities.
Best piece of advice ever given?
The president of the first startup I worked for once told me that 'People need the joy of their own discovery'. I love that because it means so many things. First off, it means don't expect the best results if you manage top-down.
People on the front lines of any business need guidance, but they need ownership and autonomy even more so. It also means that people with whom you work might not immediately agree with your own thoughts on an approach. That's fine. Giving people the opportunity to discover for themselves what works and doesn't work is empowering and opens their eyes to alternative solutions.