How NNAISENSE increases production efficiencies through AI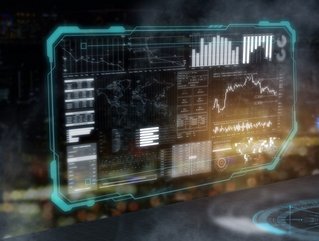 NNAISENSE Co-Founder and Deep Learning Director Jonathan Masci explains the company's use of technology and its mission to combat climate change with AI
Can you tell me about NNAISENSE and its work with AI?
NNAISENSE was formed in 2014 to build large-scale neural network solutions for industrial process inspection, modelling, and control to reduce cost, and increase the efficiency of production processes.
NNAISENSE developed TwiNN, a proprietary data-driven digital twin technology, to bring physical processes into the industrial metaverse, and Darwinn, its evolutionary reinforcement learning control suite, to optimise operations. NNAISENSE is also active in the industrial inspection market with nnSPECT™, a cloud-based optical inspection product, for companies that need to handle very large images.
The company is an outgrowth of the internationally renowned Swiss AI institute, IDSIA, which since the early 90s has been at the forefront of key scientific breakthroughs in artificial neural networks, deep learning, reinforcement learning, artificial evolution, and general-purpose AI.
NNAISENSE has successfully partnered with major players in diverse industries, including steel and glass production, robotics, additive manufacturing, autonomous vehicles, and renewable energy, to deliver custom solutions that add real value through cutting-edge research and real-world know-how.
What are your roles and responsibilities at NNAISENSE?
I'm an NNAISENSE co-founder and the Director of Deep Learning responsible for the development of the technology underlying our inspection and digital twin products and directly contribute to the strategic vision of the company.
My primary focus at the moment is managing the various industrial engagements, and the respective teams involved, to ensure that progress is achieved and communicated in a structured yet organic manner.
What role do you think AI plays, or will play, in the fight against climate change?
The use of the 3rd generation AI-powered digital twin technology can help design more energy-efficient processes and optimise those currently active to reduce waste and energy consumption, therefore reducing the industry carbon footprint.
Interestingly, this technology is not limited to industrial processes but can be applied to basically anything in the real world. For example, it can be used to design more energy-efficient buildings and to greener smart cities. In analogy to the energy optimisation in data centres, the same technology could also help in optimising building and household running energy costs.
Another area where AI can help is in nowcasting, where better predictive models could be used to send natural disaster alerts, or in computer vision applications where natural resources can be monitored through satellite imaging.
According to a study by PricewaterhouseCoopers for Microsoft, by 2030 tech alone could help cut global greenhouse gas emissions by 4%. However, despite the great promise of AI, ultimately I am afraid many more things must happen in all areas driven by states, private organisations, each company and us all as individuals.
Can you tell me what NNAISENSE is specifically doing with AI technology to reduce carbon emissions?
Our digital twin technology, TwiNN, is used to make production processes more efficient, therefore reducing waste and minimising energy consumption. All of this leads to a lower carbon footprint. For example, what we deployed for glass production to keep quality consistent reduces waste and energy per unit with a corollary impact on emissions.
We are in the process to start a new engagement in oil and gas: reducing the carbon footprint in this sector is key as the world will not transition to clean energy overnight and there is still a lot that can be done to reduce the CO2 emissions of conventional energy generation methods.
Among others, we are involved in industries such as food packaging, semiconductor machinery and data centres to name a few, where more optimised processes will ultimately lead to a cut in greenhouse gasses.
What is in store for NNAISENSE in the future?
The Launch of nnSPECT and TwiNN in 2022 to bring the physical world to the metaverse of industrial automation, and from there scale not only to selected clients in projects but to many others to truly democratise the adoption of AI in industrial processes.
• Join global business leaders and sustainability experts taking meaningful action at Sustainability LIVE, held at Tobacco Dock, London, 23-24 February 2022. Register to attend today! Click here to learn more.