How Neosapience uses AI actors in the entertainment industry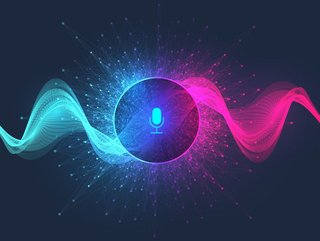 Neosapience's Typecast service is now offering the first commercially available AI-powered voices that rap and sing 'even better than humans'
Neosapience is a startup founded in 2017 by former Qualcomm engineers and KAIST graduates. Their goal is to make AI-powered virtual actors for everyone.
The team has developed a core technology to synthesise realistic and emotional voices and faces from a given text script.
The company operates AI-powered virtual actor service Typecast, which uses AI to create synthetic voices and videos, and has recently announced two new offerings that will advance the world of content development. It has introduced the first commercially available virtual actors that sing and rap in English.
It also launched AI-powered video actors that connect Neosapience's industry-leading artificial voice technology with distinct aspects of an individual's appearance and demeanor to create a highly realistic virtual representation. These offerings elevate the potential for virtual actors by providing depth and richness that have been missing from today's landscape.
Demand for AI-powered voice technologies is growing
The news of the two offerings comes as the company disclosed it has raised US$21.5mn in Series B funding.
AI-powered voice and video technologies are in high demand as audio and video are replacing text-based media, and content providers from YouTubers to Netflix and Disney+ are striving to make their content accessible for global audiences.
"We've pushed our technology to the point where virtual humans can really sing or rap with an authentic sounding AI voice. This will open all kinds of new opportunities for content owners and creators, as well as voice actors," said Neosapience Founder and CEO Taesu Kim. "With this technology, people can quickly, easily and cost-effectively create amazing roles for artificial humans-- be they singers, announcers, lecturers or a host of other possibilities."
Using AI to generate voices
Founded by former Qualcomm engineers, Typecast was built around the idea that while AI can recognise and generate voices, it also should be able to incorporate emotional expression as well.
Given just a small sample of a person's voice, the Typecast platform learns the voice features and generates speech with the same voice identity, even in a different language. A user simply chooses a voice actor or actors and uploads text. Typecast does the rest to enable anyone to control artificial beings by text script. This provides a unique solution for human actors to productise their voices as intellectual property and consumers to make highly viewed content with valuable voices.
"Typecast's various AI voice actors have helped content creators all over the world unleash their creativity, but many users still have required additional tools to edit videos after our product created the audio," said Kim. "Applying our AI technology to cast AI video characters was the next logical step for our company. Now we can make it remarkably simple for anyone to execute their stories in new ways without needing any expensive equipment or a special studio. All they need is a script, a laptop and an idea."