How can businesses engage and make use of their data?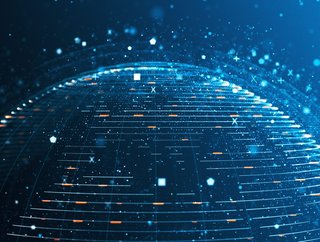 Dan Pell, EMEA GM and SVP of Tableau at Salesforce, spoke to AI magazine about making use of data to help businesses improve
Can you tell us about your role and responsibilities?
I lead the Tableau EMEA business for Salesforce. We are a 700+ strong team across the region. I'm accountable for customer success, people, revenue, and growth of the business.
What is your point of difference as a business?
Helping businesses understand their customers is what Salesforce does best. We've been doing this for over 20 years, and our work has continued to become more mission critical to the success of today's organisations.
Tableau, an integral part of the Salesforce Customer 360, empowers customers to surface and gain actionable insights from all their trusted data, creating a single source of truth, accessible anytime, anywhere.
For the C-Suite this has become of paramount importance so that businesses can make informed and timely decisions, whether that's to understand the changing needs of their customers, or to help them deal with increasingly complex supply chains.
Businesses are also generating more data, but most don't know what to do with it. Tableau helps employees to engage with and use data at all levels of the business.
What technology are you most looking forward to using more of?
At the Tableau Conference in May we announced several new innovations, but one that I'm so excited about is Data Stories. AI-powered Data Stories automates insights from data in a modern, easy-to-understand narrative format - literally providing written paragraphs of automatically generated insights with just a few clicks. It's another game changer - putting data insights into the hands of many.
What has been your career highlight prior to your current role?
My first job out of university was absolutely formative to both my life and career. I stumbled into the tech industry through a friend, and from there, there was no going back.
This was when the sector was only just starting to kick-off. I'm talking before email when all we used were the Nokia 'brick' phones. But it was exciting because the sector was gaining momentum, and it was an incredibly energising time to be working in technology. I quickly developed my passion for business, especially operations and sales, and was able to build my networks which formed the foundation of my career.
What has been your highlight in your current role?
In my current role, it might sound 'cliche', but it's the people that get me out of bed in the morning. Whether that's my team, my colleagues, or our customers. I really do recognise that working in people leadership is a huge privilege. Knowing that I have the ability to make a real impact on people's lives and careers is highly motivating. From attracting, to retaining and nurturing the best talent in the industry, it's what makes us a successful business, and it's what brings me joy at work. Ultimately, we're a people business, and our talent and culture are two of the areas of which I'm most proud.
However, a moment in time highlight was in 2018 when a group of 300+ of my team came together in-person. We did an exercise where we each wrote 'Life Plans' and shared them in groups. People spoke of their aspirations personally and professionally, and their peers gave feedback which was transformational. I'll never forget someone saying they always wanted to save tigers - and another member of the team said, 'Me too', so they connected to explore volunteering together!
What is your leadership style?
I'm always keen to empower people, and to hire the right people into the right roles. Building a great environment to nurture people is so important. From there, it's crucial to be able to step back as a leader. This has been one of my greatest challenges. Being in the details is what has made me successful in the past, but now, I've had to learn to let go of control. I'm a keen sportsman and have learnt so much about leadership through sport, it's all about being able to accept feedback, and constantly striving for balance.
What exciting plans do you have coming up as an organisation?
We are in the midst of Tableau Datafest, a series of events across EMEA, celebrating all things data. Our events in London, Frankfurt and Paris have a series of exec speakers from Tableau and Salesforce bringing us the latest news and innovations, and customers taking part in keynote sessions highlighting how harnessing the power of data has changed their businesses.
We are also excited about our further integration as part of Salesforce and what benefits this can bring for our customers.