How Align Technology uses AI to improve patient experience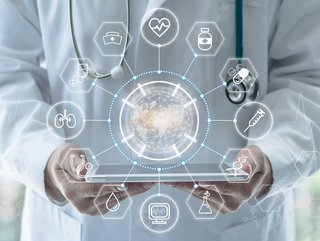 Markus Sebastian, SVP and MD, EMEA, at Align Technology outlines how the company incorporates AI into its operations to improve patient experience
Can you tell me about your company?
Align Technology designs, manufactures and offers the Invisalign system, the most advanced clear aligner system in the world, iTero intraoral scanners and services, and exocad CAD/CAM software. These technology building blocks enable enhanced digital orthodontic and restorative workflows to improve patient outcomes and practice efficiencies for over 212 thousand doctor customers and is key to accessing Align's 500 million consumer market opportunity worldwide.
Align has helped doctors treat over 12.2 million patients with the Invisalign system and is driving the evolution in digital dentistry through the Align Digital Platform, our integrated suite of unique, proprietary technologies and services delivered as a seamless, end-to-end solution for patients and consumers, orthodontists and GP dentists, and lab/partners.
What is your role and responsibilities at the company?
As Align Technology's Senior Vice President and Managing Director, EMEA, I am responsible for the company's market development and operational execution of all Align Technology products and services in the EMEA region. Previously, I served as vice president for the company's core Europe orthodontic channel.
Prior to joining Align, I spent over 25 years in the healthcare and medical device industries including chief commercial officer for Lohmann & Rauscher, and multiple commercial, strategic and general management positions for Smith & Nephew and Coloplast.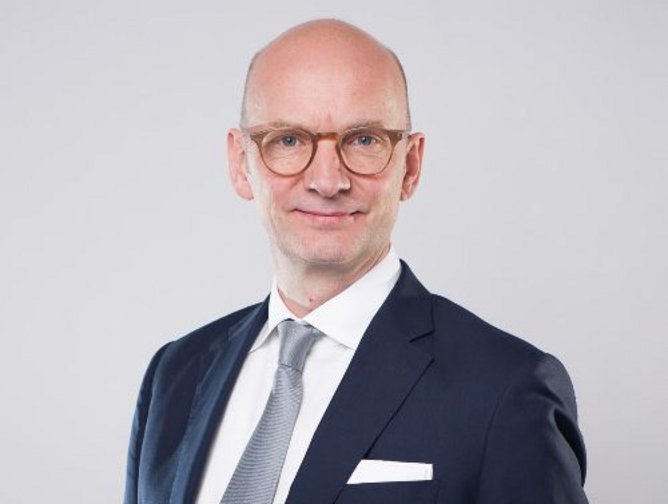 Markus Sebastian
How does Align Technology utilise AI to support its customers?
We leverage data from over 12 million Invisalign cases to help Invisalign-trained doctors to plan predictable treatment outcomes for their patients. We're continually innovating and expanding the Align Digital Platform - a unique combination of software, systems and services designed to provide a seamless experience and end-to-end workflow that integrates and connects all users – doctors, labs, patients, and consumers.
We have developed an integrated digital consumer and patient Invisalign journey. From awareness, when consumers are thinking about teeth straightening, to the evaluation phase, when consumers can access a chatbot in addition to the Invisalign website and Smile Concierge, Invisalign SmileView and the MyInvisalign app, through the consultation phase, for provider assessment through a virtual appointment and in-office iTero scan to the onboarding and Invisalign use phase when Invisalign patients can share and recommend their Invisalign journey on social media.
The doctor-patient experience of Invisalign Virtual Care includes AI-powered features such as automated assessment and patient progress reports integrated with doctor apps.
We are developing AI models to determine aligner fit, detect attachments, and we are uniquely positioned for utilising AI models to enable our doctors to maintain continuity of care for their patients and also further other oral care diagnostics. We are very excited about the possibilities enabled by image data and AI to further extend virtual care capabilities and also provide digital solutions to doctors who can then offer great patient experiences and also allow for practice scalability. All integrated within the Align Digital Platform.
Align's fully integrated end-to-end digital workflows include digital patient data, analysis and diagnosis, treatment planning, orthodontic appliances, and the doctor-patient experience.
Today's consumers are all digitally connected. For this always-on consumer, our platform offers experiences that flow seamlessly across all channels and devices many of which are supported by AI.
Here are some examples of how Align uses AI in our products and technologies:
Invisalign Go Automatic Case Assessment, which automatically detects clinical conditions based on intra-oral photos.
Automatic Segmentation of teeth, which uses machine learning/deep learning to predict tooth shapes.
Final tooth positions for Invisalign Go which finds the treatment setup that resolves malocclusion as much as possible with Invisalign Go protocols.
Invisalign SmileView which uses multiple different AI techniques to create a non-clinical simulation of the results of orthodontic treatment from a mobile selfie.
Align's ClinCheck "In- Face" Visualisation (2D/3D integration) – The use of AI creates a clinical simulation of the patient's smile after orthodontic treatment.
Invisalign First treatments have AI techniques that automatically classify permanent (adult) vs primary (baby) teeth & detects the need for Eruption Compensation.
Aligner quality control by looking for deformations in the aligners via comparison to photos and checking for quality control in aligner packaging for numbers of aligners in package.
Align is leading innovation around the use of AI to improve patient care and customer experience in the dental and healthcare industries. Many of the above-mentioned products and technologies were developed from scratch at Align and are covered by Align's patents.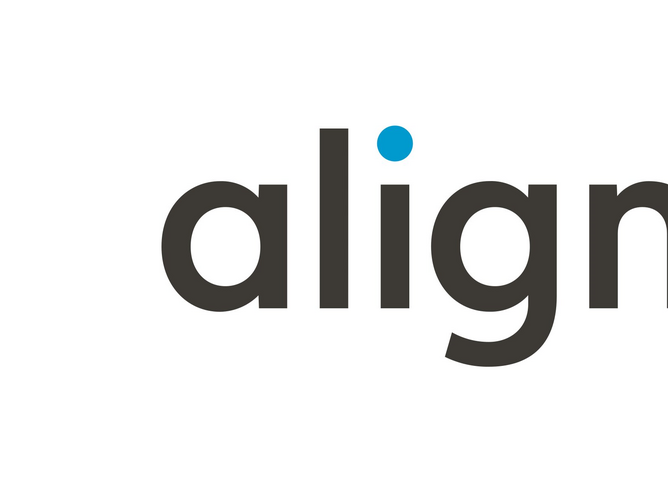 Can you talk me through the transformative impact AI could have on the healthcare industry?
For the healthcare industry overall, AI and machine learning can help improvements in development and efficacy of medical devices, workflows, treatment planning, and doctor-patient interactions. AI in the hands of a doctor enables them to drive to greater patient satisfaction and clinical outcomes.
What can we expect from Align Technology and its use of AI-enabled technology in the future?
Providing an even faster, more efficient treatment process and making orthodontic treatments available to a wider range of patients. Enabling more people to visualise their future using the Invisalign Smile View tool or Invisalign Outcome Simulator, will provide a better patient experience - from the first conversation with a doctor to the post-treatment follow up. We can also expect quicker and better treatment plans – based on previous patient cases – that can save treatment planning time for the doctor. Additionally, using an iTero scanner, a doctor can obtain digital impressions of a patient's teeth up to 59% quicker than conventional impressions, allowing for orthodontists to spend extra time with their patients. And much more.
We will continue to invest in our infrastructure, to scale securely and reliably, to process millions of digital requests, millions of iTero scans, process orders in real-time from over 100 markets, and manufacture over 800 million unique aligners per day twenty-four-seven.
The utilisation of Align Digital Platform has accelerated over the past 24 months. A strong indicator of the digital acceleration within dental offices is the number of intraoral digital scans used for Invisalign case submissions: our Q4 2021 data indicates 85.4% of scans were submitted digitally, which demonstrates the growth from 79.3% in Q4 the previous year. Cumulatively, over 49.6 million orthodontic scans have been performed using the iTero scanners.
Digital is part of Align's DNA. One of the key enablers of the Align Digital Platform is our AI-driven treatment planning capabilities. Over time, as we look to reimagine the treatment planning experience, we will continue to introduce new technologies, features and functionality that aim to make significant improvements in predictability, treatment planning, clinical preferences, and 2D/3D imaging, including digital tools for faster and better case setups, delivering more predictable treatment outcomes in a shorter time.