Global AI chip market to grow by $73.49 billion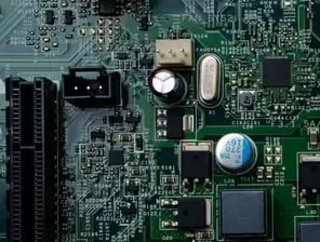 The world's Artificial Intelligence chips market is set to grow by billions between this year and 2025
The world's Artificial Intelligence chips market is set to grow by billions between this year and 2025
Analysts have been monitoring the Artificial Intelligence chips market and have concluded it is poised to grow by $73.49 billion over the next four years, progressing at a Compound Annual Growth Rate (CAGR) of more than 51% during this forecast period.
The growth forecast has been based on a report titled Global Artificial Intelligence Chips Market 2021-2025 and has provided holistic analysis, market size and forecast, trends, growth drivers and any associated challenges. In addition, vendor analysis which has looked at in the region of 25 different vendors.
The report says it offers up-to-date analysis regarding the current global market scenario and the overall market environment. This massive growth in the AI chip industry is being driven by the increasing adoption of AI chips for use in data centres, an increased focus on developing the chips for smartphones and the development of AI chips in autonomous vehicles. On top of this, their increasing use in massive data centres has had an impact.
The rise of IoT and convergence has increased AI chip demand
The study has also identified the convergence of AI and IoT as one of the prime reasons driving the AI chips market growth over the course of the next few years. In addition, the increasing amount of investment in AI start-ups and advances in the quantum computing market will lead to more sizable demand in the market.
Other factors which have impacted the rise in demand and growth include sophisticated onboard vehicle AI systems in autonomous and semi-autonomous cars and the rise in the adoption of machine learning solutions across the board. On top of this, major technology providers including NVIDIA, Intel and AMD are continuously upgrading their solutions and offering energy-efficient hardware, which enables Artificial Intelligence technologies with lower power consumption.
This most recent study presents a detailed picture of the market by way of study, a summation of data from multiple sources by looking at parametres such as profit, pricing and competition; as well as identifying the industry's key influencers.