Fujifilm introduce AI-powered chest x-ray product with Lunit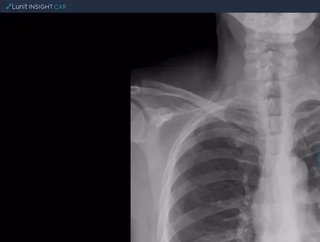 In collaboration with artificial intelligence (AI) company Lunit, Fujifilm has introduced its AI-powered product for chest x-rays in Japan
Global medical imaging device provider, Fujifilm, has announced its AI-powered product will be commercially available across Japan. Its product, named CXR-AID, will be used to analyse chest x-rays.
Developed with the AI technology of Lunit, the PDMA approved software will improve diagnosis in Japan's hospitals and medical institutions. Lunit's deep-learning AI technology, Lunit INSIGHT CXR, analyses chest x-rays.
"As a software company, collaborating with global medical device companies like Fujifilm is one of the key strategies for us to achieve successful market expansion," said Brandon Suh, CEO of Lunit. 
"Fujifilm is one of our very first global partners, where we started our journey together in RSNA 2018. Thanks to this long trusted partnership, we were able to expand worldwide for the past 2.5 years to support medical professionals. Now we are very delighted to be introduced in hospitals and medical institutions of Japan," he added.
The software is provided with Fujifilm's PACS system.
Fujifilm invest in Lunit as a strategic advisor 
Along with this partnership to improve chest x-ray's in Japan, Fujifilm has also invested in Lunit as a strategic investor. This comes as Lunit secures $26 million in a strategic funding round.
"We try to listen to our customers' voice and Lunit's AI software is gaining very positive feedback from the actual users across the world," said Naoya Yamakawa, Senior Manager, IT solutions division of Medical Systems Business Division at Fujifilm Corporation. 
"For example, one of our customers Salud Digna, known as the largest medical institution of Mexico, uses our AI-embedded PACS to analyze more than 800,000 X-ray images per year. From the initial installation stage, the radiologists showed satisfaction for its accurate detection, and retention rate is growing higher," he continued.
Improving global healthcare solutions with Lunit AI
Responding to market needs, Fujifilm and Lunit are expanding their scope of collaboration.
To support the healthcare industry, Lunit AI, through its collaboration with Fujifilm, is also applied in Fujifilm's mobile X-ray device, portable X-ray devices and General X-ray devices. 
It is also used in clinical settings to detect COVID-19 symptoms and tuberculosis in regions where there are a limited number of doctors.
Although the chest x-ray technology will originally be available in Japan, the other Fujifilm products with Lunit's AI solution are installed worldwide including the UK, Thailand, Vietnam, Turkey, Middle East and Africa. 
Recently, Lunit's AI solution for breast cancer detection, Lunit INSIGHT MMG, has been implemented in NURA, Fujifilm's AI-based healthcare centre in India.