Epson Robots: driving forward precision factory automation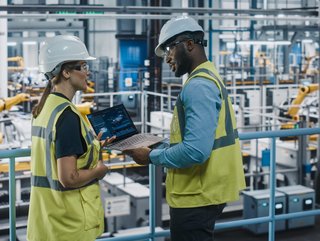 AI Magazine takes a look at Epson Robots, a global leader in PC-controlled precision factory automation serving industries with precision assembly
Part of Seiko Epson, Epson Robots is a global technology leader dedicated to co-creating sustainability and enriching communities. It does this by leveraging its efficient, compact, and precision technologies and digital technologies to connect people, things, and information.
The Seiko Epson department is focused on solving societal issues through innovations in home and office printing, commercial and industrial printing, manufacturing, visual and lifestyle.
Epson Robots aim to become trusted throughout the world for its commitment to openness, customer satisfaction and sustainability. It also wants to become carbon negative and eliminate the use of exhaustible underground resources such as oil and metal by 2050.
This year, the company updated its T-Series robot line which are now easy to use and offer exceptional value to ease automation for new entrants and advanced users. The new robots simplify both complex and simple automation applications such as packaging, pick and place, dispensing, and inspection.
Including the same intuitive software, powerful features and reliability found in Epson's high-end robots, these all-in-one industrial robots keep the total cost of ownership low in industries.
Automating factories with Epson's product portfolio
The company's robots pallet, saw, mill, drill, grind, assemble, move and build together. They also work precisely and at speed in all these and many other applications – often for up to 24 hours a day.
Included in the company's product portfolio is one of the most extensive SCARA model ranges worldwide, 6-axis robots, controllers and software. With its SCARA products, Epson Robots were able to manufacture and test car sear force sensors.
"Tech3D needed a solution that could handle 10,000 parts every 24 hours, reliably and efficiently, and Epson robots were able to provide that solution," said Volker Spanier, Head of Robotics at Epson.
Tech3D Control installed Epson robots to handle assembly, quality control and palletising on a single line. From there, the robots were able to offer high levels of path accuracy with short cycle times.
Epson's Smart Vision camera system was able to complete reliable quality assurance leading to outstanding reliability. With such high levels of reliability, the production lines were able to run round the clock.
Epson: addressing the automation needs across packaging and labelling applications
Now, Epson Robots are planning to showcase its all-in-one automation solutions at EXPO PACK Mexico 2022 to address automation needs across packaging and labelling applications.
As the packaging and processing market continues to grow rapidly, businesses are looking for more automation solutions to improve package handling and drive company growth. As a result, the demand for easy-to-use automation tools and all-in-one solutions continues to increase across manufacturers.
To support this need, Epson will be showcasing its lineup of all-in-one robots that can easily be integrated into automation solutions.
EXPO Pack Mexico will take place from Tuesday 14th of June to Thursday 16th of June from 1 p.m. to 8 p.m. CDT and Friday, June 17 from 1 p.m. to 7 p.m. CDT.