Deutsche Bahn Improves Network Punctuality using AI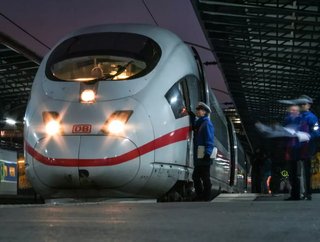 Deutsche expands its use of Artificial Intelligence to improve punctuality across the Stuttgart S-Bahn network, and train maintenance efficiency
Artificial Intelligence (AI) is already in use for the Stuttgart S-Bahn, Germany, to enhance the performance of the network. Deutsche Bahn (DB) previously implemented AI to ensure that services are more punctual for its passengers.
DB is expanding its use of AI to further develop the network. AI is used at Stuttgart S-Bahn to support its dispatchers in the event of a breakdown on the railway, which requires them to redirect rail traffic as quickly and efficiently as possible. 
The AI system was developed by DB and there are plans to roll out the tool across other S-Bahn networks this year. According to Sabina Jeschke, DB Board Member for Digitalisation and Technology, the tool has been very effective at minimising the amount of train 'downtime' on the tracks. "Artificial intelligence is the decisive lever for punctuality. For the Stuttgart S-Bahn, we were able to increase punctuality in the event of a breakdown by up to three percentage points in initial tests. In larger transport networks, punctuality gains of up to double digits are possible. In addition, we can use the existing rail capacities even more efficiently and thus enable closer frequency and more vehicles", says Jeschke.
The AI-based used in dispatch provides fast analysis of several train control variants - around 100 times faster than in real-time. Dispatch controllers have the ability to predict likely malfunction as a result of this speed. Similar to fast-forwarding and rewinding a video, dispatchers can assess the potential issues and limit any punctuality issues.
AI also plays a critical role in DB's maintenance procedures. The use of AI processes allows DB operatives to quickly assess the conditions of trains and the required maintenance by using camera images and sensor data to carry out automatic analysis - reducing inspection time from several hours to a few minutes. DB is currently testing a system, which uses predictive technology to create a maintenance schedule and provide material requirements for its factories. 
In addition to these AI applications, the modernisation of rail infrastructure is something DB is relying on to minimise issues on the tracks. Also, new vehicles and the Digital Rail Germany programme will likely increase punctuality. The programme is a collaboration of DB, the German rail industry and the German federal government to accelerate the digitalisation of German rail networks, of which progress has already begun this year. 

For more AI insights, check out the latest AI Magazine.