Corsight AI, OneMind Technologies partner for smart cities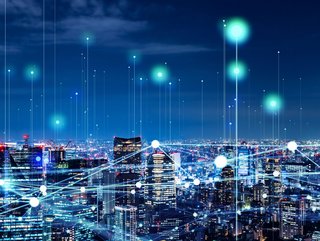 OneMind Technologies and Corsight AI, a leading provider of facial recognition solutions, have partnered to support the development of secure smart cities
In a move to support development of safe smart cities, Affluence Corporation has announced a partnership between its OneMind Technologies wholly owned subsidiary and Corsight AI.
With the global smart city market value predicted to surge by 2030, these connected environments and the technologies that power them have been found to be able to reduce crime by 30% - 40%.
"We are excited to be partnering with Corsight Our partnership adds great value to the offers of both companies. Our goal is to make OneMind Technologies the industry standard for Hypervisors for Smart Cities providing real time performance management. This collaboration will enhance the capabilities of both companies and add security solutions to our platform to broaden our reach," comments Stephane Eyme, CEO of OneMind Technologies.
Reducing bias and prioritising data privacy
Recently recognised by the NIST (National Institute of Standards and Technology) as a leading provider for proactively reducing bias, Corsight AI delivers Facial Recognition Technology (FRT) that allows for ethical and accurate biometric detection, prioritises data privacy and reduces the chance of false positives.
Its advanced AI-powered solution is set to integrate with OneMind hypervisors, which provide operators with a holistic picture of real-time smart city performance, to boost security in smart environments and expedite incident remediation. OneMind's recently launched Hypervisor SVI, for example, integrates License Plate Recognition, Vehicle Registration and Corsight's Facial Recognition solutions to support police departments in response to carjackings.
Corsight AI works with government agencies and companies in a variety of sectors, including law enforcement, aviation, retail, entertainment, and more. Corsight AI has recently been named 'SME of the Year' at the prestigious 2021 British Security Awards. This follows their award win at the fourth annual AI Breakthrough Awards, as they won gold in the "Best Facial Recognition System" category in 2021.
Rob Watts, CEO of Corsight AI, said: "The partnership with OneMind is an exciting step towards creating safer connected environments in which AI-powered technology can be used as a force for good. Corsight AI is unparalleled for its speed and accuracy, but also in terms of privacy and ethical standards. We look forward to building a long-term relationship with this dynamic organisation and working together to ensure the safety and security across smart industries."