BrainBox AI raises $24mn in first close of Series A funding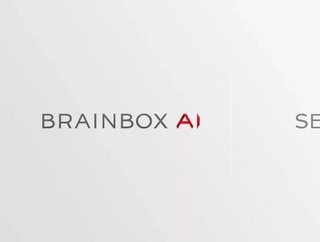 Leaders in autonomous building technology, BrainBox AI will use the money raised to further deploy its AI technology and develop new innovations
Offering predictive and self-adaptive artificial intelligence to optimise buildings' energy usage, carbon footprint, and operational efficiency, BrainBox AI is a leader in autonomous building technology.
In this latest round of funding, the company raised USD$24 million and the Series A round included new lead investor ABB as well as investments by Esplanade Ventures and Desjardins Capital.
"With buildings producing 28% of the world's total carbon emissions, it is more critical than ever to bring scalable clean technology to our cities. Overlaying autonomous artificial intelligence on existing infrastructure in the built environment is not only a rapid and impactful means to energy efficiency but also a crucial step towards future grid-interactive buildings," says Sam Ramadori, President of BrainBox AI. 
"We are excited to be working with investors who share our vision and understand how industry-changing AI energy solutions can support our goal of 100% renewable power for the planet," he continued.
To date, BrainBox AI has transformed over 100 million ft2 of building space across five continents. In doing so, the company has provided real estate asset owners with a scalable and impactful tool to achieve their aggressive net-zero objectives. 
BrainBox AI: fighting against climate change
By installing its technology in both developed and developing nations, BrainBox AI are also addressing the equity, accessibility, and affordability challenges the world faces in its fight against climate change.
"Our core focus is bringing radical change to new and existing buildings with safe, secure, smart and sustainable solutions," said Oliver Iltisberger, President of ABB's Smart Buildings division. 
He added: "I am confident that ABB's investment in BrainBox AI, combined with our ABB Ability Building Ecosystem, will help us leapfrog current approaches to digital transformation, further reduce energy costs and play our part in addressing climate change."
With its next phase of innovation, BrainBox AI looks to harness the power of its core technology to tackle the energy transition by creating energy demand flexibility within building clusters. 
The energy sector is already undergoing a major global transition underpinned by the decreasing cost of renewable power generation. 
These new intermittent sources of power are in need of more flexible energy grids and to become part of the solution, BrainBox AI's autonomous technology works to allow buildings, working interactively, to be a part of the solution.
It does this by providing energy and capacity back to the grid, contributing to cleaner and more efficient consumption.
BrainBox AI and COP26
Highlighting the significance of its technology in making the world more sustainable, BrainBox AI is one of 10 companies globally selected to showcase its game-changing technology at the upcoming 26th United Nations Climate Change Conference (COP26) under the Tech For Our Planet challenge program.
The company was also recognised by TIME as one of the Top 100 best inventions and by CB Insights as one of the Top 100 AI start-ups redefining industries in 2021.