Blendid raise $2m and close oversubscribe crowdfunding round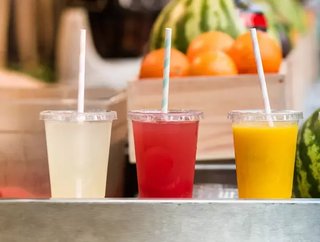 A leading innovator in the food automation and robotics sector, Blendid, have announced the closing of its latest oversubscribed crowdfunding round
The company has hit its £2 million target from 1,475 individual investors during a four-month campaign on StartEngine.
In total, Blendid has now raised $20 million in investment. The company achieved this through a combination of traditional venture capital, strategic investors and crowdfunding.
"AI-powered robots play a primary role in the future of foodservice, and Blendid is committed to not only optimising the consumer experience but also helping food operators overcome labour shortages and post-pandemic demand complexities while improving operator margins," said Vipin Jain, CEO and co-founder of Blendid.
"We've proven the strength of our technology platform with our first kiosk solution, but the Blendid food operating system will support different types of fresh fare, from smoothies to soups, bowls, salads, sandwiches and more in the years ahead as we embark on a new era of healthy fast food," he continued.
Robotics and AI transforming the food industry
Not only did Blendid hit its target in its oversubscribed funding round, but the company also signed a commercial agreement with a major foodservice operator.
This operator, which also made a strategic investment in the company, will help scale Blendid's manufacturing and operations so it can achieve its mission of making healthy food more personalised and accessible nationwide.
As there have been, and continues to be, advances in robotics and artificial intelligence (AI) the food industry is now rapidly embracing robotics and AI solutions that give consumers 24/7 access to fresh food. The food robotics market, estimated at $1.9 billion in 2020, is expected to reach $4.0 billion by 2026.
This shift towards robotics and AI solutions in the food industry has also been driven by operational cost advantages and major consumer and retail shifts.
Blendid solutions have served over 50k customer orders working with large US retail and food operator partners. 
To serve its clients, Blendid offers a compact, autonomous, contactless robotic food kiosk with unmatched in-market operating experience. They can be installed in a wide range of locations to give consumers access to healthy, affordable and delicious food anywhere.
Utilising breakthrough machine vision and artificial intelligence
With 10 patents, three trademarks, and a coveted NSF certification for its first product, Blendid's proprietary, contactless food operating system (foodOS™) processes orders, payment, and pick up safely, efficiently and autonomously. 
Its foodOS measures and dispenses precise amounts of a wide range of ingredients for customised drinks, and then it blends, pours and stores each smoothie until a guest is ready to collect. It does this by utilising breakthrough machine vision and artificial intelligence technology.
The company's cutting-edge design is supported by a network operation centre that remotely manages all systems. This makes sure all Blendid robots can serve a freshly made, micro-customised smoothie within minutes. 
Impressively the Blendid machine can process nine drinks simultaneously in high foot traffic areas. 
Now, the company is focused on growing its location footprint to increase its reach across the United States and perfect its food automaton platform.
Blendid has also recently announced it will use the additional funds to accelerate its expansion into the Southern California and Georgia markets with openings in a variety of venues such as shopping centres, airports, hospitals, universities and retail sores.