AutoFill: transforming object inspection with AI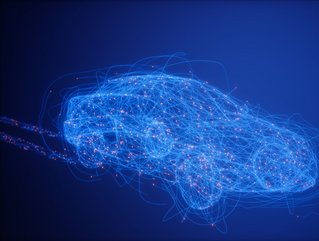 Daan de Cloe, AutoFill Technologies' Co-Founder and Chief Technology Officer outlines the company and its work with AI and automation
Can you tell me about AutoFill Technologies?
Founded in 2019, AutoFill Technologies is a deep tech startup that has developed a lightweight, multi-sensor solution that automatically identifies anomalies and delivers evidence-based, objective analysis of objects with an initial focus on the automotive and rail industries.
Our solution is designed to be modular and flexible and can be seamlessly integrated into existing operational processes. It increases the accuracy of quality standards and removes the need for human involvement, consequently reducing the risk of error.
We have received a major vote of confidence after securing backing from leading industry players, including Innovation Industries - a venture capital firm which is renowned for only backing the most promising deep-tech start-ups and scale-ups - Deeptech Labs, a highly coveted accelerator initiated by ARM and The University of Cambridge, Rick Belluzzo, former COO of Microsoft, and Bram Schot, former CEO of Audi, who also sit on our advisory council..
What is your role and responsibilities at the company?
As AutoFill's co-founder and Chief Technology Officer, I'm responsible for leading the technology strategies, including applied research, product development and system engineering. One of my key goals is to ensure that the team is constantly challenged to push the boundaries of technology and system functionalities. That's because I believe that the most innovative solutions derive from thinking outside of the box and aiming for results that are yet to be achieved.
Additionally, because AutoFill is a startup, I am well aware that a lot of talent is snapped up by tech giants like Amazon, Apple, Google and Microsoft. The only way to differentiate ourselves is by offering unmatched technological challenges, a unique working environment and a distinctive company culture. For this reason, I work closely with all staff members to not only challenge them but also create a pleasant working environment where the team feels safe, free to speak their mind and comfortable to propose new ideas or approaches.
This requires continuous conversations about the purpose of the activities performed by each employee, as well as discussions of the impact of the choices being made. Only then do you facilitate the creation of integrated solutions that are robust and reliable, with high added value for customers and society.
Additionally, we try to keep our team as diverse as possible, as we believe that an inclusive workforce is imperative for quicker, better-informed and creative decision-making. It's not by chance that a third of our team is made by women, who are traditionally undervalued in STEM careers. Our goal is to make this number even higher in the near future.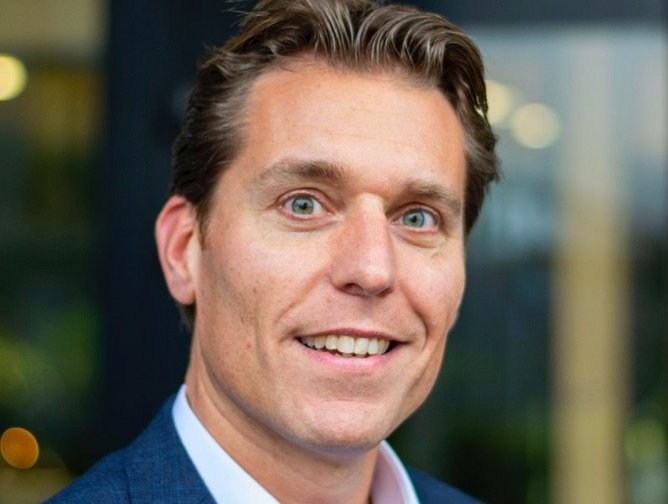 Daan de Cloe
How could AI transform object inspection in the transport sector?
Currently, the vast majority of object inspections in the automotive, mobility and logistics sectors are performed by humans. AI-powered inspections, on the other hand, can significantly reduce the total time for inspections, increase the accuracy and predict when and where anomalies or disruptions may occur. It is completely evidence-based, which adds objectivity to assessments and analysis, resulting in operational consistency.
AI-powered solutions are also not limited by time – as programmes can be set up to continuously run over periods of time – and their performance and accuracy will continuously improve over time. And, particularly with our solution, due to our advanced technology, it allows for inspections to be done both indoor and outdoor, in any light or weather conditions.
Can you tell me about your hardware and how it utilises AI?
Automated inspection solutions currently in the marketplace are costly and complex to install. Our solution, on the other hand, comprises multiple lightweight and compact sensor units, the size of a regular milk carton, meaning it can be incorporated seamlessly into existing operational processes without any significant changes in infrastructure.
The multi-dimensional sensor captures data synchronously at high frame rates while an object passes the sensor suite. Data is then synchronised and pre-processed "on-the-edge", ensuring we focus only on the most relevant data points collected, significantly reducing the total volume of data sent to the cloud for advanced AI processing.
Finally, through the computer vision and machine learning algorithms we develop in-house, relevant object information is extracted from the processed data and reports any anomaly detected.
At AutoFill, we optimise both hardware and software to ensure prime system performance. This gives us control over the complete data workflow, from collection to processing, with the ability to continuously monitor and improve its performance.
What can we expect from AutoFill Technologies in the future?
Leaning on our high-quality data collection pipeline, we are continuously scanning for the latest and greatest research in artificial intelligence, machine learning and computer vision to bring it from theory to practice. We will be expanding our strategic collaboration with international research institutes and knowledge centres, who are leading a specific field of technology interesting for us.
We will always dedicate a large percentage of our resources (financial and human) to applied scientific research, working closely with some of the world's finest minds in research to fuel innovation and deploy smart solutions, as we believe research is the key to understanding where the future goes and the part technology, particularly deep tech, can play in it.