Amberscript: On a mission to make all audio accessible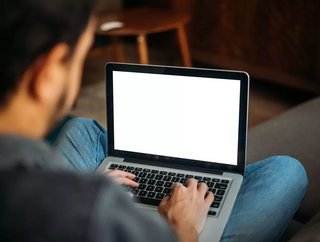 Providing a solution to avoid the time and cost of manually transcribing, Amberscript aims to make the power of language accessible to everyone
As the demand for digital documentation increases, the need for a faster solution to transcribing has been needed. Transcribing speech is important for accessibility, keeping records, and also for sharing content. Whether you need it after a conference or you want subtitles for your videos, using transcription services helps avoid the task of manually converting audio into readable text.
Founded in 2017, Amberscript aims to make the power of language accessible to everyone and to bring the world closer together. By combining domain-specific AI speech recognition engines with a 'human layer' of transcribers, Amberscript produces subtitles with the highest accuracy in the market, delivered eight times faster than traditional manual methods.
Making sure digital content is inclusive 
Amberscript was founded by Peter Paul de Leeuw, Thomas Dienste and Timo Behrens, who believe in intelligent empowerment and the strength of diversity. 
Digital accessibility is the principle that everyone, including people with functional disabilities, has equal access to digital content.
Videos and podcasts become increasingly popular as a medium for education, explanation, and user guidance. Unfortunately, without subtitles or text-alternatives, these formats are not accessible to the deaf or hard of hearing. In particular, AI speech recognition has become so important that creating a comprehensive workplace for the hearing impaired and hearing impaired is a prerequisite.
On a mission to make all audio accessible, the company counts clients in various divisions of German and Dutch governments, universities, public television stations, and companies such as Disney and Puma.
Expanding services to meet a wider range of clients 
Towards the end of last year, Amberscript raised $10m in Series A funding, which was led by Endeit Capital (Parcellab, BUX), a leading German-Dutch growth capital firm founded by former executives of media company Endemol, validating the potential for Amberscript's technology in the media industry.
Peter-Paul de Leeuw, founder and CEO at Amberscript, explained, "Our mission at Amberscript has always been clear: provide high-quality subtitles and transcriptions to make all audio accessible. Yet, with an average university producing over 50 hours of video every day, it is physically impossible to transcribe and format the volume of subtitles needed in a fully manual way. So, we've spent the last three years hiring the best people and building the best technology to allow us to automate and optimise this process as much as possible. Now, we're ready to scale."
Endeit Capital's investment in Amberscript is part of the firm's strategy to boost scale-ups across Europe and follows the approximately $300 million fund, Endeit Capital III, which closed in April. This new Series A funding, coupled with Endeit's experience of growing businesses in more than 30 countries, will fuel Amberscript's path to become the number one subtitling player in Europe.