Alphabet to Develop Holograms to Reduce Zoom Fatigue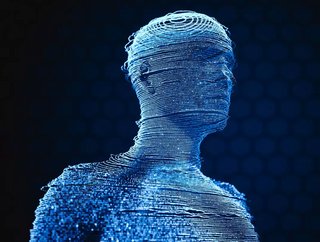 After a year of staring at screens, technology companies, including Alphabet and Microsoft aim to reinvent the way we do remote work through holograms
Some employees will gladly return to the office post-pandemic—but certainly not all. Facebook, for example, will allow many of its 48,000 global employees to request a switch to remote work. At the start of the pandemic, CEO Mark Zuckerberg claimed that the company could go largely remote within the next decade. "[COVID] has accelerated this dramatically", he said. "We're working on a lot of [VR and AR] remote presence technologies and products". 
One year later, other tech companies have jumped on board. From WeWork to Google, companies want to be able to compete in the race for skilled technology workers and offer employees remote work plans. Yet Zoom still can't match the quality of in-person meetings, and workers are growing tired of seeing their coworkers as tiny squares on a screen. "There's Zoom fatigue, there's a lot of friction to being on video all day—it's exhausting", said Brianne Kimmel, founder of WorkLife Ventures. 
Enter Hologram Technology
Some of the world's largest tech firms have started to implement partnerships. Microsoft launched Microsoft Mesh, which can project three-dimensional images onto smart glasses; WeWork partnered with ARHT Media Inc. to start up hologram systems in New York, Los Angeles, and Miami; and Alphabet developed Project Starline to create 3D video chat screens. 

Alphabet, Google's parent company, isn't the only company pioneering hologram tech: 
ARHT

supports hologram-enabled conferencing at live events 

HYPERVSN

customises three-dimensional projects for walls and devices

Imverse

enables hologram collaboration through virtual meeting rooms 
Still, many smaller companies will struggle to balance the costs of hologram technology with its potential—and largely unproven—benefits. WeWork will charge US$25,000 for multiple holograms to appear on a shared stage. Is it worth it? It depends on who you approach. Proponents of holograms replacing Zoom calls explain that they allow team members to more easily read body language and connect like normal. "You'll have better, more frequent interactions", Kimmel explained.
What's the Problem? 
As with any new tech implementation, holograms could prove a logistical nightmare. Older employees may find it difficult to adapt, and live hologram meetings could fall prey to cyberattacks. This is where it helps to expand our vision of what's possible. Workplace holograms might be best suited for recorded events, training, and seminars, according to Kanishka Chauhan, a principal research analyst at Gartner Inc. 

Yet, for employees missing the good old days before COVID-19 but unready to go back to full-time office work, hologram technology could be a compromise. It certainly won't be long before they test it out. Alphabet's Project Starline will start enterprise testing this year, and new firms such as Portl will transport executives to industry and tech events—in virtual form. As David Nussbaum, Chief Executive of Portl, said, "I really do believe this is a communication and broadcast tool that will be used in conference rooms all over the world".