Agile Robots announce US$22mn Series C funding round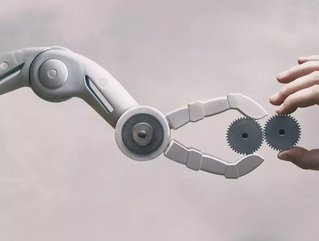 Led by SoftBank Vision Fund 2, Agile Robots, a leading intelligent robotics company will use some of the funding for product development
Currently, Agile Robots is the highest valued unicorn in intelligent robotics, the company plan to use the main part of the funding for product development, mass production and global sales business expansion.
The company was founded in 2018 and is headquartered both in Munich, Germany and Bejing, China. Two years after its founding, it has been reported Agile Robots raised a total financing amount of over US$130mn and became the highest total financing amount in the intelligent robotics industry in 2020.
Dr. Zhaopeng Chen, the founder of Agile Robots said: "With the unique technology by combining robotic OS and the world's leading sensitive robots, Agile Robots is seeking for a fundamental breakthrough in the robotic area and realistically applying the next generation of robots into the intelligent precision assembly area and medical treatment, which can only be accomplished by human beings right now." 
"With the supports from our reputable investors and customers, we are confident to push robotics into a new era with all our partners," he continued.
Agile Robots is also the only current unicorn in the intelligent robotics field with a valuation exceeding US$1bn globally.
Leading knowledge base in the intelligent robotics industry
The completion of the financing round marks the first intelligent robotics company invested by SoftBank Vision Fund 2 in China.
"As part of our ongoing commitment to China's dynamic market and to help entrepreneurs drive a wave of innovation, we are delighted to partner with Dr. Zhaopeng Chen, Peter Meusel, and the Agile Robots team," said Dr. Eric Chen, Managing Partner at SoftBank Investment Advisers. 
"Agile Robots connects artificial intelligence with advanced robotics technology to solve some of the most challenging industry problems and is the latest example of our continued support of China's growing technology sector," added Chen.
As the highest valued unicorn in its industry, Agile Robots is a robotics software platform company with a leading knowledge base in robotics. 
The company have the German Aerospace Centre as its technical backbone and are committed to promoting the deep combination and innovation of artificial intelligence and robotics and expanding the application of robotics in more fields.
Expansion into the global market
With its unique hardware and software R&D capabilities, Agile Robots has launched its highly disruptive "robotic worker". 
This "worker" serves as a smart assistant to all kinds of workers and professionals from different fields to take over mundane or dangerous tasks.
Following the completion of this latest funding round, Agile Robots is expanding the market globally, with a particular focus on the Chinese market. The company has also completed a strategic layout in multiple regions.