AFG launch 'With Robots', to help brands with tech needs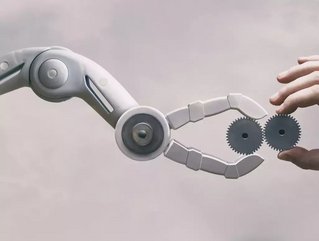 AnalogFolk Group (AFG) have invested in technology engineering and automation with the launch of 'With Robots'
AnalogFolk Group (AFG), a global marketing and technology group, has announced the launch of automation and technology engineering company With Robots.
The company has created With Robots in response to a demand in the market to help brands deliver their technology engineering, web development, and advertising production projects, including automated content adaptation and localisation, more efficiently, more effectively and with more impact.
Guy Wieynk, CEO of AFG says that: "AnalogFolk have been building technology solutions for leading brands for over a decade but over the last 12 months what was clear is this same talent is capable of playing its' part in solving wider industry issues such as 66% of consumers thinking brands are running advertising that is too repetitive and 90% of programmatic campaigns are lacking targeted creative. Through automation and machine learning platforms we have demonstrated that we can meet consumer needs whilst delivering significant cost savings for brands."
How does With Robots work? 
According to AFG, With Robots flexible model means brands and agencies can benefit from a choice of two end-to-end solutions; 'Build with Robots' or/and 'Automate with Robots'. Providing on-demand augmented teams who can be commissioned to deliver projects as a managed service or hired as in-house brand or agency resources. 
'Build with Robots' engineering capabilities range from standard web production to open source and enterprise scale platforms. This solution is focused on delivering specialist technical excellence and quality alongside cost and speed benefits.
'Automate with Robots' is AFG's proprietary technology that replaces traditional production techniques with machine-driven automation; taking digital creative content and producing multi-artwork, multi-message and multi-market variants; enabling brands to deliver premium, relevant and hyper personalised messaging cost effectively.   
Led by Miguel Alvarez, AFG's Chief Technology Officer and CEO of With Robots, the With Robots team comprises 20 technical specialists dispersed across Europe, APAC, North and South America.
Miguel Alvarez, Chief Technology Officer of AFG and CEO of With Robots says that "It's wonderful to see our team not only building technology solutions for leading brands, but also applying their engineering prowess to tackle issues impacting the digital marketing landscape. We are truly expanding the definition of creativity as we support our clients through the demise of cookies and even more emphasis being placed on the creative use of technology to meet customer needs and brands' business objectives."