ABI Research: AI and machine learning services in IoT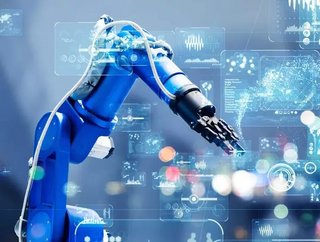 By 2026, the IoT advanced analytics market, powered by machine learning and AI, is set to reach a value of $10.6bn...
Data is everywhere. It's all around us, and as new products and services hit the market, consumers start to use them and subsequently give leading multi corporations access to a goldmine of personal data. The value of data is on the rise, and on the lesser-known data marketplaces, big business is spending millions to access yours. The increasing value is stimulating the Internet of Things (IoT) Advanced Analytics Market, with the emergence of accessible out-of-the-box and off-the-shelf machine learning (ML) and artificial intelligence (AI) solutions. 
that vendors and solution providers are easing access to ML and AI toolsets. They're managing this by offering the availability of their software through new deployment options like edge, on-premises, cloud, Platform-as-a-Service (PaaS), and the more common Software-as-a-Service (SaaS). It predicts that the IoT, ML, and AI market will reach approximately "$1.09bn in 2020 and grow to $10.6 billion in 2026", showing that there will be exponential growth across the sector in correlation to the mass expansion of interconnecting devices, smart-homes, and smart-workplaces. 
Edge ML/AI is more prevalent in manufacturing and industrial segments, where there is an immediate need to assess, transform and augment data as it is being generated through functions of quick pattern recognition, labelling, and protocol optimisation.
"The IoT Edge Advanced Analytics Market is essentially operationalized ML and AI products and services targeted at Operational Technology (OT) teams to understand and extract insights," said Kateryna Dubrova, Research Analyst at ABI Research. "ML and AI frameworks are also enabling advanced analytics in the cloud, where algorithmic models (predictive, prescriptive, correlations, etc.) are deployed on pre-processed and organized datasets."
You may already know of some service providers, like Amazon Web Services (AWS), Azure, Google, SAS, and C3.ai, who are "dominating the scene for their end-to-end IoT portfolios and combined native and third-party ML/AI toolkits"─all of which provide ease-of-access through cloud deployment models, making them accessible to anybody within an organisation, anywhere in the world, at the click of a button. There are other programmes that are growing in popularity due to their 'low-to-no-code' solutions, making traditionally "difficult" software accessible to the everyman. ABI highlights "Seeq, DataRobot, Noodle.ai, and Dataiku" specifically, as they enable greater democratisation of IoT ML technologies, with particularly powerful AI engines. 
ABI found that the increasing value of edge AI/ML solutions within the IoT reveals a gap in the accessibility to these solutions, and they announced that the scalability and productisation of an edge solution are pretty much reliant on cloud vendors expanding their marketplace portfolios towards the edge. It is predicted that the "IoT edge marketplace" will launch like a rocket in the coming years, creating a new, incredibly lucrative branch of the IoT ecosystem. That said, the given solutions will drastically decrease the need for and duration of analytics professional services, but it won't necessarily bring greater accessibility to all suppliers in the IoT value chain.
"Fortunately, IoT is a growing market, so custom analytics engagements will still see demand," said Dubravka. "The real upside is that more people can apply advanced analytics to their IoT data expanding its usefulness to a broader cross-section of the enterprise."