5 Minutes With: Mary Cecola, CTO at Broadridge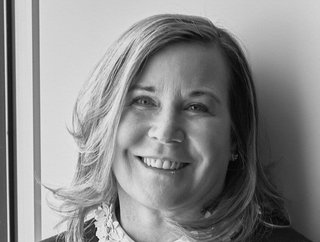 Having been in this role since October 2022, Cecola is well-versed in executing technology strategies to transform business operations whilst integrating AI and cybersecurity measures
Mary Cecola, CTO at Broadridge, speaks to AI Magazine about the importance of AI in global digital systems and how businesses can improve tech solutions
With 60% of businesses not yet ready for generative AI, a lot of businesses are rushing to implement AI systems to improve their digital transformation efforts. However, without clean data, it can be argued that investments in AI will not be as fruitful.
AI Magazine spoke with Mary Cecola, CTO Asset Management at Broadridge about the importance of having good data governance systems in place within businesses and what leaders can do to implement it.
Broadridge is a global fintech leader with US$5bn in revenues and aims to help clients get ahead of today's challenges to capitalise on what's next with communications, technology and data and analytics solutions that help transform their businesses.
Having been in this role since October 2022, Cecola is well-versed in executing technology strategies to transform business operations whilst integrating AI and cybersecurity measures.
1. Tell us a little bit about your background and career path: your journey towards working in a leading technology role.
I have worked in the Financial Services technology industry for over 30 years. I originally started as a programmer/analyst who embraced opportunities to professionally stretch, change and grow. This approach has enabled my career path to evolve into leadership roles. Understanding the intricacies of financial servers and staying on top of new and evolving technology are key to success in this role.
2. Tell us about your role at Broadridge: what does a typical day look like for you?
As CTO for Asset Management my role encompasses strategy and direction for the Broadridge Asset Management applications. I work closely with the product and sales organisation to ensure that our technology solutions meet the functional and performance demands of our clients. Additionally, I work directly with my delivery teams to drive innovation and delivery.
3. What is Broadridge doing to ensure responsible and safe AI development? What is your role within that as CTO?
Broadridge is committed to safe AI development and ensuring strong security and protection of data are core to our product development. As a CTO I stay abreast on the latest information across the industry to ensure we are leveraging best practices. I work with our teams to ensure we are following and are committed to those practices.
4. In the midst of increasing hacks on fintechs (like Revolut for example), why do you think it is important for financial firms to invest more into AI systems?
It really comes down to speed and accuracy of identification of real threats vs noise. Financial technology happens to be a great target for hackers due to the nature of the data we protect. AI can assist with this analysis and identification so that real threats are detected earlier.
AI cyber security systems are key since they are designed to detect and respond to emerging cyber threats before they cause major financial damage. AI tools can identify suspicious activity and automate complicated processes that are often overlooked by manual observation. The ability to analyse quickly if activity is malicious or simply the result of normal user behaviour is crucial for data protection.
5. Where do you see Broadridge moving to in the next 12 months with its AI developments?
Broadridge has already created 16 AI applications and is continuing to grow and develop more. We see three main categories for this development: New AI based products, AI enabled product extensions, and internal efficiency gains. AI driven products like LTX, Allocate and Wealth Predictive Analytics are driving value for our clients and customers. Internal use cases primarily focus on efficiency gains (examples include intelligent document processing, smarter ways to extract, classify and label data) across Broadridge, where augmented intelligence is driving productivity and higher quality work.
In the next 12 months we believe AI will continue to focus on Financial Service technologies and we are rapidly experimenting to develop several products for our clients while also identifying internal efficiencies. We are achieving this vision through our four key pillars of Product, Platform, Productivity and Protection.
******
For more insights into the world of Technology - check out the latest edition of AI Magazine and be sure to follow us on LinkedIn & Twitter.
Other magazines that may be of interest - Technology Magazine | Cyber Magazine
Please also check out our upcoming event - Sustainability LIVE in London on September 6-7 2023.
******
BizClik is a global provider of B2B digital media platforms that cover Executive Communities for CEOs, CFOs, CMOs, Sustainability Leaders, Procurement & Supply Chain Leaders, Technology & AI Leaders, Cyber Leaders, FinTech & InsurTech Leaders as well as covering industries such as Manufacturing, Mining, Energy, EV, Construction, Healthcare + Food & Drink.
BizClik – based in London, Dubai, and New York – offers services such as Content Creation, Advertising & Sponsorship Solutions, Webinars & Events.