5 minutes with Nikolai Berenbrock from E.ON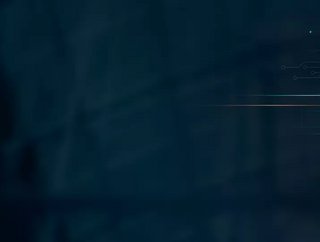 AI Magazine sits down with Nikolai Berenbrock to discuss artificial intelligence and E.ON's AI platform, Cognigy
To learn more about how E.ON is utilising artificial intelligence (AI) to drive forward its digital transformation, AI Magazine speaks to Nikolai Berenbrock, Head of Conversational Experiences.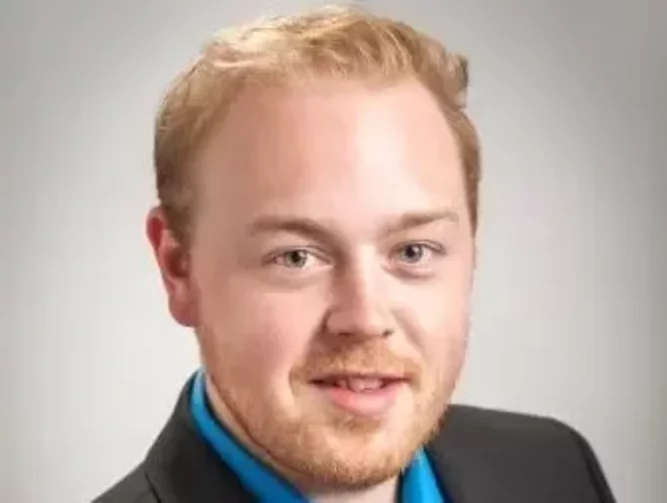 Can you tell me about E.ON Digital Technology and your roles and responsibilities there?
As a group-wide business function, E.ON Digital Technology (EDT), with around 2,200 employees supports E.ON's international business activities and plays a key role in driving the group's digital transformation. The unit focuses strongly on innovative customer solutions and products. EDT is headquartered in Hanover, Germany and is internationally present across all E.ON locations.
E.ON is one of the strongest operators of European energy networks and energy-related infrastructure, as well as a provider of advanced customer solutions for more than 50 million customers. With a total of over 75,000 employees, we are represented in 15 countries across Europe.
 As Head of Conversational Experiences my responsibilities include:
Managing the central E2E-Team for conversational experience at EDT located in Germany and Romania (currently 17 people)

Strategic planning and designing of the digital-channel strategy and product vision incl. investment forecast and allocations

Bridging the gap between IT, business automation and marketing

Implementing future-oriented digital channels and services such as messaging, voice- and chatbots, virtual assistants, etc. with subsequent scaling including a multi-national roll-out

Offering an award-winning portfolio of products and services including more than 25 bots (Voice-Bots and assists e.g., Google Home/Alexa) as well as Chatbots, 22+ LiveChat implementations, and 12+ messaging implementations.
How has E.ON Digital Technology implemented conversational AI technology to improve its business operations?
Our journey at E.ON began in 2015 when we implemented the first LiveChat at E.ON followed by In-app messaging and the first steps into FB Messaging. In 2016 we started with the first virtual assistants for Alexa and Google Home and the first Chatbots for our customer service departments in 2017. Since 2019 we have also made use of conversational AI solutions internally, such as for Internal HR, our IT Service Desk, etc. Currently, we have a portfolio of more than 50+ conversational AI solutions across the whole group, serving our customers as well as our employees and covering around 30% of our demand. This has enabled us to offer both a better customer service experience and a massive reduction in our operational costs.
Can you tell me about your AI platform Cognigy?
Cognigy is a powerful low code Conversational AI Platform with a best-in-class flow builder​ and high modularity to fit enterprise needs. This allows us to get our business units involved and collaboratively design customer- and future-orientated AI solutions. Other key features of our use of Cognigy include:
High modularity: custom integration with any NLU system, any conversational designer, and any developer

Intuitive UI: it's easier to visualize conversations than before, especially for non-technical users

Strong NLU: Cognigy NLU supports 100+ languages and recognises more user inputs than before

Multi-functionality: multi-language, multi-brand, multi-channel at the same place

Integrated analytics: via any analytics tool of your choice

IVR integrations: enabling us to build a voice bot as easily as a chatbot
What does AI bring to the conversational experience?
Our motto is that we use AI to automate repetitive tasks so that our Agents are free to jump in where they can make a valuable difference. Therefore, AI allows us to scale our customer service in a location and time-independent way, so that we can be where our customers are by offering our service on our website in a LiveChat Channel, WhatsApp, Facebook Messenger, Telephony Channel, etc. whenever they need us 24/7. Through AI, we can reduce the workload of our customer service departments and reduce our cost to serve at the same time. It also allows us to deliver a more convenient service for our customers. In addition, AI allows us to collect a large amount of data like feedback and pain points so that we can provide an improved customer service experience.
What can we expect from E.ON Digital Technology and its use of AI-enabled technology in the future?
At E.ON, we follow a "customer first" strategy, where our customers stay in the middle of everything we do. Therefore, we will continue our journey to provide our customers a best-in-class service offering and is tailored to their individual needs.
In many regions we have already successfully implemented a Conversational AI experience and will upscale this across our remaining regions over the coming years.
In addition, we will continuously screen our customers' feedback to improve our services to ensure that we remain close to our customers with future technologies - like AR/Holo Lenses, etc.