5 minutes with Janet Adams from SingularityNET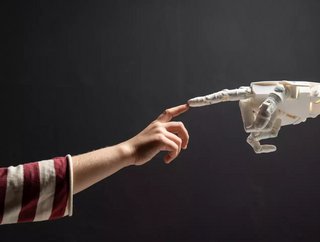 AI Magazine speaks to Janet Adams, COO at SingularityNET about its use of AI and the development of robots, Sophia and Grace
SingularityNET is a fully-fledged artificial intelligence (AI) ecosystem with a rich community all working toward the global distribution of AI.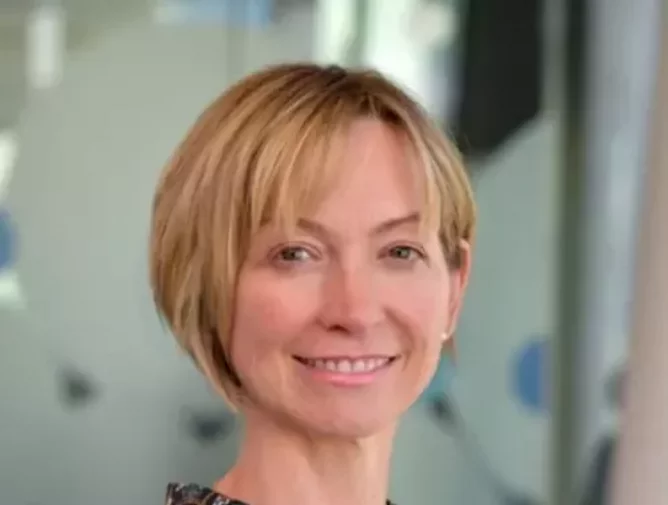 The company created the world's most expressive robot, Sophia and to learn more we spoke to its COO, Janet Adams.
Can you tell me about SingularityNET and your role there?
SingularityNET is a decentralised network and non-profit foundation whose mission is to work toward beneficial Artificial General Intelligence (AGI) in a democratic and decentralised manner. We are also growing a portfolio of spin-off companies that apply AI to specialised fields, using SingularityNET's platform of AI and creating exponential growth in the number of AI services and API calls on our platform. We are building a constellation of beneficial AIs with the ultimate goal of bringing about human-level synthetic intelligence, to solve complex global challenges for the benefit of all. 
As Chief Operating Officer in a decentralised organisation, I have a leadership role in technology, narrow AI, marketing, operations, HR, risk, and overall delivery of SingularityNET's objectives across a wide range of application spaces including biotech, media, robotics, music and art. My day-to-day job is to facilitate our extraordinarily talented team to make their finest contributions while ensuring all our systems are operating smoothly and developing connections and partnerships that resonate with our values and further our mission. Plus of course, I work to make sure that all the projects have the vision and the resources they need to succeed and thrive. 
How does your company utilise AI in its operations?
SingularityNET has been incubating spin-off projects for a few years. This year we've embarked on releasing them as stand-alone projects, each centred on AI services in a different field. For example:
SingularityDAO is a DeFi (decentralised finance) project that uses AI to dynamically rebalance hedge-fund like baskets of tokens. These AIs process masses of data, from technical analysis and on-chain data, to social sentiment and world news.

Nunet (NTX) uses AIs to map, aggregate, and create a global market of computing power

Rejuve utilises AI to augment health and longevity research, providing highly personalised health recommendations to individuals through three different types of AI service, and aggregating and anonymising data for AI-focused longevity therapy research.
Can you tell me about Sophia and Grace and the AI systems embedded within them?
The Grace and Sophia robots have several AI systems, the most important and visible being the dialogue management systems. Grace is currently demonstrating the latest SingularityNET dialogue system, which combines the strengths of various technical approaches: high-level symbolic reasoning, rule-based and pattern-based dialogue, neural modules trained on large-scale datasets, dialogue skills based on top a refillable knowledge base, and lastly, human-in-the-loop retraining cycles to improve her system modules and overall cognitive abilities.
As Grace is designed to interact with patients, it was important that she be able to learn about people over the course of multiple conversations. So, Grace has memory storage that stores details from previous conversations like your likes and dislikes, details about your family or life story, and uses these later in relevant contexts. In short, Grace can get to know you.
Apart from dialogue systems, Grace and Sophia also both use advanced visual systems to recognise and respond to faces and facial expressions, and of course navigation systems when they are on the move. 
What impact can AI have on the different sectors you support?
There's no area of human activity that wouldn't benefit from having smarter people working in it. In the same way, every sector – education, sustainability, e-commerce, music, arts, media, health, finance/defi, logistics, communications, transport, manufacturing, agriculture etc – would benefit from artificially intelligent systems that can process huge amounts of data and find non-obvious solutions.
At SingularityNET, we specialise in networked teams of AIs. For example, in finance, when a sentiment scraper AI talks to a Price Predictor AI which talks to a Market Making/Trading AI – volatility in the markets is evened out, creating a more stable investing environment. 
Or, in the longevity sector, an AI that analyses data from your wearable device can work with another AI that aggregates predictive health data based on populations. This can give us population-level personal health data, with the level of detail from personalised monitoring and recommendation, the broad view of aggregated data, and the speed and efficiency of the network.
What can we expect from SingularityNET and its use of AI-enabled technology in the future?
There are so many exciting advances happening in the ecosystem right now. OpenCog, our Artificial General Intelligence platform, is currently upgrading to its next version, Hyperon, which will make it scalable and so much more powerful, including its own AI programming language called MeTTa.
We are actively developing an AI-DSL, a domain-specific language for AI agents to cooperate and collaborate. We are making our system fully compatible with Cardano, a next-generation blockchain with lower fees than Ethereum and fast transactions, to reduce friction in transactions. These two developments together will make it faster and more efficient for the AI agents on our platform to come together in complex workflows. This is a bit like how the human brain has specialised modules for voice recognition, semantics, etc., but passes signals from one to another to create general, rather than specific, intelligence. All of it represents progress towards the ultimate goal of a beneficial Artificial General Intelligence.
In our broader ecosystem, we will shortly be launching spin-offs including Mindplex in the media sector, Rejuve for longevity, TrueAGI to bring proto-AGI (Artificial General Intelligence) to enterprises, and more. Awakening Health is starting to deploy Grace in healthcare and elder care and we are excited to see her start to help people in real-world settings and to improve. Our metaverse project featuring a virtual version of the Sophia Robot – in the SophiaVerse, will launch shortly. This is going to be a fantastic adventure that everyone is going to want to join on. 
And that's not all. We are launching Deep Funding in January, our crypto and community funded venture capital and incubation initiative which will see the AI of SingularityNET being expanded to ever more exciting projects and application areas, generated from and voted on by our incredible, supportive and ever-growing community. And to top it all off we have some amazing partnerships in the pipeline, so it feels like 2022 is going to be a year of truly exponential growth, positive impact, technological breakthroughs and as always with SingularityNET, a very big dose of fun!