Zefr bolsters misinformation technology with Adverif.ai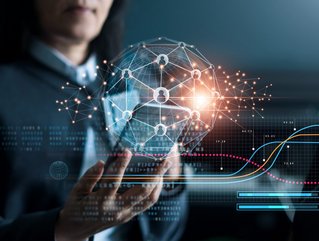 Zefr has acquired Adverif.ai to help bolster its technology for identifying misinformation on social media platforms
Brand safety ad-tech firm Zefr has acquired Adverif.ai, an Israeli AI company that uses tech to identify misinformation.
Zefr focuses on brand suitability, particularly inside walled gardens like Meta and TikTok, and with the integration of Adverif.ai's technology, Zefr's customers will be able to further measure and target content based on their brand suitability standards.
"We are delighted to join Zefr's mission and bring best-in-class technology solutions to scale brand suitability across the world's largest platforms. Our technology is designed to deliver advertisers accurate and transparent data on misinformation, and we look forward to realising Adverif.ai's full potential as part of Zefr," said Or Levi, founder and CEO of Adverif.ai.
Stopping the spread of misinformation
According to Adverif.ai, it's AI-driven approach to misinformation is based on the 'world's first fact-checking engine', which applies custom integrations with over 50 fact-checking organisations around the world to train dynamic machine learning algorithms to identify, label, and measure misinformation at rapid speed.
With more people becoming connected the social media, these platforms have been investing money into content moderation to help stop the spread of misinformation. In June 2022, the Global Alliance of Responsible Media announced that misinformation would be the 12th category of its brand safety and brand suitability framework.
The acquisition comes after Zefr's announcement as a global brand safety and brand suitability measurement partner on TikTok, as well as the selection by Meta to build a brand suitability verification product for the Facebook Feed.
"Misinformation is one of the most difficult of harmful content categories for the advertising industry and regulators to address, and the consequences of inappropriately addressing are troubling. We're excited to see Zefr making this investment, as we start to implement our shared work on misinformation in this space. In our work on misinformation, we've identified scale and human oversight as critical barriers for the industry to overcome," said Rob Rakowiitz, Initiative Lead, Global Alliance of Responsible Media (GARM).