Venafi Athena leverages generative AI for machine identities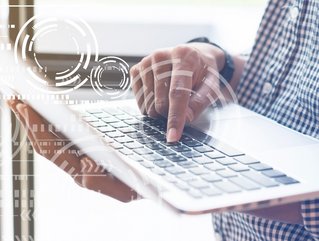 Venafi Athena runs across the entire Venafi Control Plane and its integrated ecosystem, featuring three core generative AI and machine learning capabilities
Venafi's new AI innovation aims to control plane and deliver intelligent machine identity management solutions and simplify processes for security teams
Venafi, the inventor of machine identity management, has announced Venafi Athena at its fifth annual Machine Identity Management Summit.
As the new underpinning AI technology for the Venafi Control Plane, Venafi Athena aims to combine the powers of machine learning, large language models (LLMs) and Venafi's industry-leading data capabilities to make machine identity management quicker and easier for security teams.
This was made possible by Venafi's modern software-as-a-service (SaaS) architecture as a result of in-depth expertise and innovation. In the midst of greater research and tools being in place to advance safe and responsible AI, systems like Venafi Athena are important as they emphasise how AI can help protect businesses.
AI-powered technology supporting security teams
Venafi Athena runs across the entire Venafi Control Plane and its integrated ecosystem, featuring three core generative AI and machine learning capabilities.
The first is Venafi Athena for Security Teams. With the increase of new machine identities in an increasingly cloud native, multi-cloud world, the tool aims to provide security teams and machine identity professionals with a fast and integrated way to manage all of an organisation's machine identities.
Threat actors regularly evolve their tactics with the use of new technology to operate within a constantly changing and more sophisticated cyber threat landscape. It has been anticipated that bad actors will increasingly use generative AI as such technologies develop. It is therefore paramount that organisations are aware of these tools and have access to 'AI-for-good' systems like this.
Venafi's new AI and machine learning-powered technology aims to help businesses make more intelligent and informed machine identity management decisions by identifying trends and providing suggestions through an easy-to-use chat interface across the Venafi Control Plane.
As a result, they can more easily and intuitively get started, identify improvements and perform complex tasks.
Leveraging generative AI to ease burden on businesses
Another service offered is Venafi Athena for Developers, which leverages generative AI to make it easy for platform and developer teams to automate machine identity operations by generating and suggesting complete code recipes. The AI engine is trained across Venafi's integrated ecosystem, multiple development languages including Go, Python and PowerShell.
Finally, Venafi Athena for the Community offers an experimental laboratory that gives developers early access to innovative generative AI capabilities and machine identity data for use in new feature development, machine learning and LLM development. It includes a new project that redefines reporting and answers for machine identity management using generative AI and Venafi's SaaS data capabilities.
It is clear that AI systems like these have huge potential to protect businesses from experiencing cyber crime, including in key sectors like healthcare, finance and government, to name a few.
"Machine identity management is complex and challenging, particularly as we move towards a cloud native future. Modern enterprises require a fast, easy, and integrated way to tackle these complex machine identity management problems," said Shivajee Samdarshi, Chief Product Officer at Venafi.
"The power of generative AI and machine learning makes this possible today. The first of its kind, Venafi Athena harnesses Venafi's modern software-as-a-service architecture and the latest generative AI technology together to deliver powerful new intelligence that enables security and platform teams to be successful in their machine identity management programs."
******
For more insights into the world of AI - check out the latest edition of AI Magazine and be sure to follow us on LinkedIn & Twitter.
Other magazines that may be of interest - Technology Magazine | Cyber Magazine.
Please also check out our upcoming event - Cloud and 5G LIVE on October 11 and 12 2023.
******
BizClik is a global provider of B2B digital media platforms that cover Executive Communities for CEOs, CFOs, CMOs, Sustainability leaders, Procurement & Supply Chain leaders, Technology & AI leaders, Cyber leaders, FinTech & InsurTech leaders as well as covering industries such as Manufacturing, Mining, Energy, EV, Construction, Healthcare and Food.
BizClik – based in London, Dubai, and New York – offers services such as content creation, advertising & sponsorship solutions, webinars & events.