TruEra: Helping machines and humans to make better decisions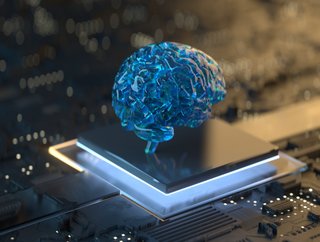 We take a look at how TruEra is helping companies use machine learning (ML) and artificial intelligence (AI) to its full potential
Founded in 2019, TruEra provides AI Quality solutions to help enterprises analyse machine learning, improve model quality and build trust.
TruEra's solutions help ML teams explain, evaluate and test the performance, risk and responsible AI characteristics of models in the development phase, and then monitor their live use to ensure rapid debugging and optimal ongoing performance.
In March 2022, the company was named to the Fast Company World Changing Ideas list for the second year in a row. In June 2021, TruEra was named a "Cool Vendor" by expert analysts at Gartner, Inc in the report, "Cool Vendors in AI Governance and Responsible AI." Members of the company also serve on advisory boards for the Bank of England and the Monetary Authority of Singapore, among other government agencies.
Helping companies to leverage AI
The company recently announced that Hewlett Packard Enterprise has invested in TruEra via its venture capital programme, Hewlett Packard Pathfinder. This extends TruEra's US$25mn Series B round announced in March 2022.
"AI model quality and ML Ops have emerged as considerable challenges for enterprises deploying and scaling machine learning models. Solving these challenges is imperative for AI success, and TruEra stands out for its deep expertise, differentiated technology and practical experience helping companies deliver and monitor AI applications," said Ali Wasti, Managing Director, Hewlett Packard Pathfinder.
To date, TruEra has raised over US$45mn from investors including Menlo Ventures, Greylock Partners, and Wing Venture Capital, among others.
The company also recently announced a new collaboration with Intel that will help enterprises improve AI model quality and accelerate the business impact of AI. Together they are collaborating to accelerate AI Quality analytics and explainable AI on Intel platforms.
"AI Quality and explainability have emerged as huge hurdles for enterprises, ones that often prevent them from achieving a return on their AI investments. In teaming with TruEra, Intel is helping to remove those hurdles by enabling enterprises to access AI evaluation, testing and monitoring capabilities that can help them leverage AI for measurable business impact," said Arijit Bandyopadhyay, CTO - Enterprise Analytics & AI, Head of Strategy - Enterprise & Cloud, Data Centre and Artificial Intelligence Group at Intel Corporation.
Maintaining machine learning models
Machine learning (ML) and the number of AI use cases has been increasing tremendously with the rapid development of new algorithms, and greater availability of data.
Every industry is adopting ML and deep learning applications, from banking to healthcare to education to manufacturing, and beyond. According to PwC, 54% of executives say that AI solutions have already increased productivity in their businesses.
Once a ML model has been deployed, the maintenance is extremely important. This includes keeping it up to date and also, the configuration management of ML model plays an important role in model management as the number of models grows.