Top 10 leaders innovating in the AI space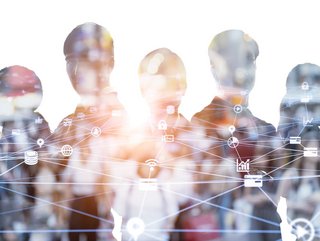 Often, when a fantastical AI innovation comes into play, we tend to focus on the company itself; here, we look at the Top 10 experts driving the companies
When we think about artificial intelligence (AI), humans are rarely what springs to mind. And understandably so, as AI is all about machine intelligence and automation.
AI has become an essential business tool, so we often commend the pioneering work of AI companies to support businesses as they digitally evolve. But, what about the people in the company conceiving and creating those innovations?
To shed a light on the importance of people in the creation of intelligent machines, we take a look at the best-in-class executives in the AI field who continue to push the technology – and its boundaries – forward.
10 - Andrej Karpathy
Role: Former Senior Director of AI at Tesla
With a passion for AI, Andrej Karpathy is interested in training deep neural nets on large datasets. As Tesla's former Senior Director of AI, Karpathy led the computer vision team of Tesla Autopilot, which is focused on in-house data labelling, neural network training, the science of making it work, and deployment in production running on custom inference chips. Previously, Karpathy was a research scientist and founding member at OpenAI. He also studied for his PhD, where he looked into convolutional/recurrent neural networks and their applications in computer vision, natural language processing and their intersection.
9 - Thomas Siebel
Role: Chairman and CEO of C3.ai
American businessman and technologist Thomas Siebel was previously an Executive at Oracle, where he held a number of management positions. Following his time at Oracle, the CEO founded his own company, Siebel Systems, a CRM software company that became the fastest-growing technology company in the United States in 1999. The company was ultimately acquired by Oracle in 2006.
In 2009, Siebel founded C3.ai, which provides an enterprise AI software platform and applications for multiple commercial uses, including energy management, predictive maintenance and fraud detection.
8 - Poppy Gustafsson
Role: CEO of Darktrace
As CEO of AI cyber company Darktrace, Poppy Gustafsson has led the company through significant growth and global expansion. For her work, Gustafsson was named Vodafone's Woman of the Year for Technology and Innovation in 2020, Tech Businesswoman of the Year at the UK Tech Awards 2019 and won the Veuve Clicquot Business Woman Awards 2019. Also in 2019, the CEO – along with Darktrace's CTO – was awarded an OBE (Officer of the Order of the British Empire) for services to cyber security.
7 - Anna Patterson
Role: Managing Partner and Founder of Gradient Ventures and Vice President of Engineering at Google
Anna Patterson is an accomplished AI leader. As a VP of Engineering at Google, she architected the search serving system that increased the index size by over 10x at the time of launch, helped Android scale from 3 million to over a billion phones, launched Google Play, and led the search, infrastructure, and recommendation teams.
Gradient Ventures was launched by Alphabet and Patterson to invest in early-stage artificial intelligence start-ups. Patterson also co-founded Cuil, a clustering-based search engine.
6 - Sam Altman
Role: CEO of OpenAI
American entrepreneur Sam Altman is the former president of Y Combinator and now CEO of research and development company, OpenAI. During the COVID-19 pandemic, Altman was keen to aid the global fight against the virus so helped fund and create Project Covalence, which aimed to help researchers rapidly launch clinical trials in partnership with TrialSpark, a clinical trial startup. The CEO is also an investor in many successful companies across different industries, including Airbnb, Stripe and Reddit.
5 - David Hanson
Role: CEO and founder of Hanson Robotics
Known for his pioneering robotic technology, David Hanson is a developer of human-like robots. His drive in the robotics industry is underpinned by a lifelong quest to create true living, caring machines. To achieve his goals, Hanson integrates figurative arts with cognitive science and robotics engineering, inventing novel skin materials, facial expression mechanisms, and collaborative developments in AI within humanoid artworks through his company, Hanson Robotics. His most famous creation is Sophia the robot, which can engage people in naturalistic face-to-face conversations.
4 - Dario Gil
Role: Senior Vice President and Director of Research at IBM
Leading the technology roadmap and the technical community of IBM, Dario Gil is responsible for directing innovation strategies in areas including hybrid clouds, AI, semiconductors, quantum computing, and exploratory science. Under his leadership, IBM became the first company in the world to build programmable quantum computers and make them universally available through the cloud. He is also responsible for IBM Research, one of the world's largest and most influential corporate research labs, with over 3,000 researchers.
3 - Rana El Kaliouby
Role: Co-Founder and CEO of Affectiva and Deputy CEO of Smart Eye
Rana el Kaliouby is an Egyptian American Scientist who co-founded Affectiva, a software company that builds AI with an understanding of human emotions, cognitive states, activities and the objects people use.
Dedicated to the ethical development and deployment of AI, el Kaliouby is part of the Partnership of AI and the World Economic Forum's Council of Young Global Leaders, driven by her passion to advocate for standards that ensure data privacy and mitigate both data and algorithmic bias.
2 - Demis Hassabis
Role: CEO of DeepMind Technologies
From a young age, Demis Hassabis showed a keen interest in AI and has since founded a number of dedicated companies, including Elixir Studios, DeepMind and Isomorphic Labs. At 17, Hassabis joined the computer game company Bullfrog Productions, where he worked as a designer on science fiction game Syndicate. Here, he was the lead programmer for the highly influential Theme Park, which won the industry's Golden Joystick Award.
In 2010, Hassabis founded the AI company DeepMind Technologies with Shane Legg and Mustafa Suleyman. The trio began working on AI technology by teaching it how to play old games from the seventies and eighties. Their goal with this technology was to create a general-purpose AI that can be useful and effective for almost anything.
Hassabis attended Cambridge University where he studied for his computer science undergraduate degree, earning a double first-class honours.
1- Andrew Ng
Role: CEO of Landing AI
British-born Andrew Ng has had a rich career in the technology industry as co-founder and Head of Google Brain, former Chief Scientist at Baidu and co-founder of Coursera. At Baidu, Ng built the company's AI sector into a team of several people. Now, Ng is the CEO of Landing AI, a company that supports others with limited datasets to realise the business and operational value of AI, moving AI projects from proof-of-concept to full-scale production.
The entrepreneur is also an Adjunct Professor at Stanford University. In 2011, Ng led the development of Stanford University's main MOOC (Massive Open Online Courses) platform and also taught an online Machine Learning class that was offered to over 100,000 students, leading to the founding of Coursera, a US-based massive open online course provider.