SenseOn raises $20 million in Series A for AI technology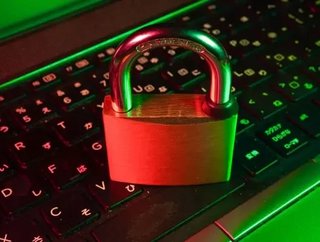 AI cloud technology funding raised to help define cybersecurity architecture of the future
UK-based cyber security firm SenseOn has announced its $20m Series A funding round to scale its cloud native AI cybersecurity platform. The fundraise follows a year in which the company grew by more than 350%. The round was led by Eight Roads Ventures and was supported by existing investors MMC Ventures, Crane Venture Partners and Winton Ventures Limited.
This fundraise comes at a time when hacks and breaches are proliferating - with the total number of records compromised in 2020 exceeding 37 billion, a 141% increase compared to 2019. The rise in ransomware means attacks on even the smallest companies can be readily monetised. 
Founded in 2017 by David Atkinson, the first cyber specialist in the United Kingdom's specialist military units, SenseOn brings together cyber security experts, former government cyber operatives and applied machine learning specialists. 
AI Triangulation technology
The company's 'AI Triangulation' technology emulates how a human security analyst thinks and acts to automate the process of threat detection, investigation and response. Capable of looking at the behaviours of users and devices from multiple perspectives, pausing for thought and learning from experience, SenseOn helps prevent attacks such as ransomware, data theft and advanced threats. These automated capabilities free security teams from the burden of long deployment times, siloed legacy tooling and exhaustive analysis. 
Its technology improves cyber team productivity with more effective and faster investigations, and also reduces costs for its clients by consolidating point solutions. It combines broad detection and response capabilities across traditionally siloed security domains with AI-based automation and an open security data cloud. It is also suited to hybrid and remote work settings as it can be deployed across any endpoint or network inside and outside the traditional perimeter.
Complexity of hybrid and multi-cloud environments
CEO David Atkinson said: "We are facing a new reality whereby attackers are advancing more quickly than legacy approaches can keep up with, but hybrid and multi-cloud environments are far more complex than we yet know how to defend. Added to this, the volume and speed of data is beyond what legacy architecture was ever designed to handle. The daily headlines show legacy approaches don't work and if we don't do something courageous now as a security community or we aren't going to stand a chance in the future. 
"We chose to partner with Eight Roads Ventures because of their ability to support SenseOn's vision, thanks to their collaborative partnership style, their strong knowledge of the cyber industry and their global footprint."
This investment round was led by Alston Zecha from Eight Roads Ventures who have a growing portfolio of cybersecurity companies globally.