SambaNova: harnessing AI power for next-generation computing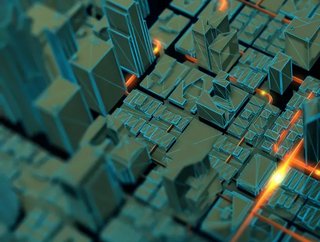 As our Technology, AI & Cyber Live event kicks off today we take a look at a key AI company joining us for our first of many events
Founded in 2017, SambaNova Systems want to create the next generation of computing by harnessing the power of artificial intelligence (AI). To do this, the company want to innovate and bring its advanced research to organisations globally.
"We are at the cusp of a fairly large shift in the computer industry," said Rodrigo Liang, Co-founder and CEO of SambaNova Systems.
"It's been driven by AI, but at a macro level, over the next 20-30 years, the change is going to be bigger than AI and machine learning," he continued.
The company was established by hardware and software design experts with world-class innovators from Sun/Oracle and Stanford University.
SambaNova itself says "we aim to bring AI to everyone, everywhere."
Pushing the boundaries of what AI technology can achieve, SambaNOva is dedicated to ushering in a new era of computing. The company have its Reconfigurable Dataflow Architecture, a software-defined hardware approach that powers SambaNova's DataScale.
Funding and awards for SambaNova's success with AI
Over a total of 6 rounds, SambaNova Systems has raised a total of $1.1bn in funding. The company's latest Series D round was in April 2021 and was led by SoftBank Vision Fund 2.
In its Series D funding round, SambaNova Systems raised $676 million, rocketing its valuation to $5 billion and it also became the world's best-funded AI start-up at that time.
Discussing this particular round of funding, Liang said: "We're here to revolutionise the AI market, and this round greatly accelerates that mission."
Liang co-founded SambaNova Systems with Kunle Olukotun, Chief Technologist, and Christopher Ré. Recently, the company deepened its technical talent and executive leadership team with the appointment of Prabhdeep Singh as VP of Software Product.
With all of its work with AI and intensive research into advanced computing, SambaNova Systems has been accredited with different awards, this includes:
VentureBeat AI Innovation Award for Edge AI 2021

2021 Gartner Cool Vendor for AI Semiconductors

CogX Awards 2021 Winners: Best AI Product in Next-Generation Infrastructure

The Tech Tribune: 2021 Best Tech Startups in Palo Alto

The Alconics 2020 Award for Best Innovation in AI Hardware

The 10 Coolest AI Chip Startups of 2020

The 20 Coolest Tech Startups of 2020

GSA 2019 Winner for Start-Up to Watch Award
To learn more about SambaNova Systems, check out our Technology, AI & Cyber Live events, the company has brought along some of its experts to shed light on the company's work and answers any questions about its software.