Park Place Technologies and the role of automation in Europe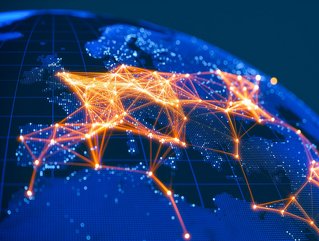 Ian Shearer, Managing Director, APAC & EMEA, Park Place Technologies discusses the company, data and the role of automation in Europe
Tell me about Park Place Technologies, your role and your responsibilities
Park Place Technologies is probably best known as the global leader in third-party maintenance but our business has evolved over the past few years and we now position ourselves as a global data centre and network optimisation firm. As Managing Director, EMEA and APAC, I have overall responsibility for the growth and development of our business in both regions. For the last 4 years I've been based in Singapore, establishing and building out our footprint across APAC and from January this year (2022) I've been providing a consistent overlay to our EMEA operation as well.
Why do you think the tech landscape is changing in Europe? What role does, or will, automation have on the continent in the future?
Global analysts from the McKinsey Institute note that the impact of automation is determined regionally, largely through economic factors such as income levels, wage rates, demographics and types of vertical industries that automation is set to deliver gains. Europe lags behind the AI development powerhouses of the US and China, but it still retains hubs of digital innovation such as Zurich and London. Noting the current economic climate and backdrop of Europe, i.e. a relatively slow-growing economy, an ageing population demographic and much higher income expectations than those in India or China – then automation looks set for high potential growth in Europe. And it's potentially set to occur in a short timescale with AI replacing cognitive, often repetitive tasks, conducted with high degrees of precision. But will such automation drives benefit Europe financially? If it leads to an increase in productivity that is fed back into the business and then back into the European economy, then certainly, yes.
But the European workforce is traditionally far more rigid, and often backed with greater employment rights than the rest of the world, so upskilling and retraining existing IT workers in areas like AI development will be key for regional expansion. While not to the same degree as China, Europe boasts an established heavy and mid-range industrial base that would gain immediate benefits from robotics, and this maturity can be viewed as economically advantageous for the faster rollout of automation processes on the factory floor and beyond.
How is the decreasing labour supply is reshaping the work landscape in Europe?
The dwindling supply of the IT talent pool has taken an increasing toll over the past few years with European IT departments continuing to struggle to fill essential digital skills placements, especially in the big tech growth areas of cyber security, business intelligence, data analytics, AI, and Dev Ops. Gaps in these recruitment practices have led to retraining drives in the latest innovation. But where the industry has failed to keep up and the speed of digital change has outpaced the new skills learned in-house, projects are being slowed and, in some cases, stall.
These skilled shortages have been exasperated in recent years by several factors: post-Covid lifestyle choices; automation; migration; and a shrinking labour pool demographic, all meaning that demand often far outstrips the supply of appropriately skilled European candidates to fulfil essential digital roles across the region. McKinsey predicts in its report, "The Future of Work in Europe" that by 2030, the labour force will become highly concentrated in and around geographic zones of skills development, creating hubs of excellence in certain tech and increasing the localised availability supply of candidates. Leamington Spa in England is one such example, forging its way as a hub town of excellence and innovation for gaming skills and gaming developers. Across the board, automation will become increasingly dominant in those areas with a high degree of repetitive manual tasks with computing taking over parts of most people's existing daily job responsibilities. But the report also notes a sharp increase in the future labour market for human support positions, such as roles such as psychology, where automation and machines can play little part.
How does Park Place Technologies support customers across the globe with network optimisation? What role does data play in this?
As the leading Global Data Centre and Networking Optimisation Firm, Park Place Technologies can help with nearly any networking hurdle.
Network performance optimisation is a matter of measuring performance and making the necessary changes to remove bottlenecks and find areas of potential improvement. By combining a data-driven approach to analysis with iterative performance tuning, your network can be a competitive advantage to your business. Park Place offers Network management as a service (NMaaS), which provides managed engineer assistance for optimising your network. Network management services can help you with a variety of tasks, including monitoring performance, identifying issues, and implementing solutions. Some of the best network infrastructure management providers, like ParkView Managed Services™, are backed by an Enterprise Operations Center (EOC) that ensures a smooth deployment with a tailored onboarding plan that includes custom set-ups for network device management, custom dashboards and reports that cater to your organisational goals.
What is next for Park Place Technologies?
As Artificial Intelligence continues to expand in adoption, its benefits are now being recognised at the enterprise level. This is an area where Park Place sees tremendous growth opportunity, specifically when it comes to service and support.
Digital Transformation - As companies innovate, there needs to be a conscious effort to efficiently allocate a budget. Third-Party Maintenance services can go a long way in freeing up mindshare and budget for IT programs looking to shift resources towards the future.
Cybersecurity Remains Top of Mind - Servers that are running software applications designed to detect and act on cyber-attacks play a very important role in cybersecurity. From a Park Place standpoint, supporting hardware and ensuring that server hardware is available to run security-based applications is key for the security of our customers.