Nokia and Schweizer Electronics utilise AI to improve safety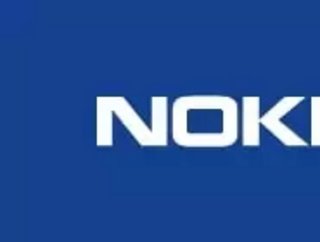 Through this collaboration, Nokia and Schweizer Electronics have deployed AI-based video analytics to improve railroad crossing safety for BLT
Today, Nokia has announced, in collaboration with Schweizer Electronics, the deployment of its Scene Analytics solution for Baselland Transport AG (BLT) in Münchenstein, Switzerland. 
By applying computer vision and analysis, the AI-based system enables real-time monitoring and analysis. It ensures the safety of railroad crossings.
This is the first time in Europe the solution has been deployed and the collaboration with Schweizer Electronics and BLT has demonstrated the reliability of AI-based railroad solutions for daily use.
Commenting on the successful deployment of its solution, Karsten Oberle, Head of Rail at Nokia, said: "As the first deployment of its kind in Europe, this project with Schweizer Electronics and BLT enabled us to address many of the level crossing safety issues which are at the top of priority lists for rail operators. It is now our ambition for Nokia Scene Analytics to become a key part of the transition towards the digitalization of future railways."
"By integrating machine learning (ML) into level crossing systems, we will be able to continuously improve and refine safety processes in real-time. This will ensure that safety remains at the forefront for train operators, workers and customers alike," he continued.
Nokia and Schweizer Electronics: utilising AI to overcome challenges associated with safety
The safety of passengers and vehicles at level crossings remains a concern for rail authorities. Without precautions in place, there is a severe risk of serious injury or loss of life in crossing areas.
According to statistics published by the European Union, there has been around 250 fatalities and 300 series injuries related to level crossings in the EU-28 countries in one year.
Even with the implementation of comprehensive warning systems, these can be bypassed and crossings can be obstructed. With these issues, it is essential for train operators to be alerted of issues in real-time.
Roland Liem, Head of Product Unit Railroad Safety at Schweizer Electronics, said: "By combining level crossing systems and Scene Analytics within a simple interface, this project with Nokia and BLT enabled us to automate the interaction between level crossing systems and alarms for enhanced safety. This will enable rail operators to close barriers and respond to dangerous situations at crossings in real-time."
To overcome these challenges, Nokia's Scene Analytics automatically learns what is 'normal' or an anomaly. By implementing Nokia's technology, BLT can use ML-based on CCTV data to recognise anomalies as they occur.
On top of this, the AI-based platform can detect the object type providing a more complete picture of the situation at hand. With the event-based video clips, images and associated data stored by the platform there is also the ability for post-incident forensic analysis.
Artificial intelligence: increasing operational efficiencies in rail
Not only does the system improve safety and response time, but it also increased operational efficiencies. The deployment of Scene Analytics on railroad crossings does this by minimising downtime and delays.
Its ML capability reduces the time investment required by rail personnel to manually update the system. 
As a result, Nokia Scene Analytics provides train operators with much greater overall cost efficiency. 
Additionally, it can be integrated with many standard industry cameras, reducing the total cost of ownership, and increasing the return on investment.