Meet the speaker: the US Air Force's Aaron Celaya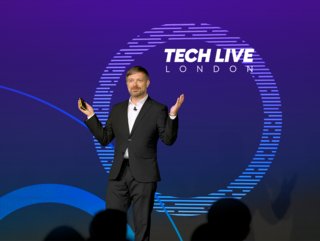 Now, we are nearly a week away from Technology & AI LIVE event, Shaping the Future of Technology & AI, we take a look at the speakers we have lined up
In Brief
Name: Aaron Celaya
Company: US Air Force
Position: Commander, 364 Recruiting Squadron
Year joined: 2006
Attending: Thursday 23rd June
Keynote topic: Quantifying Metacognition for Human-Centred Automation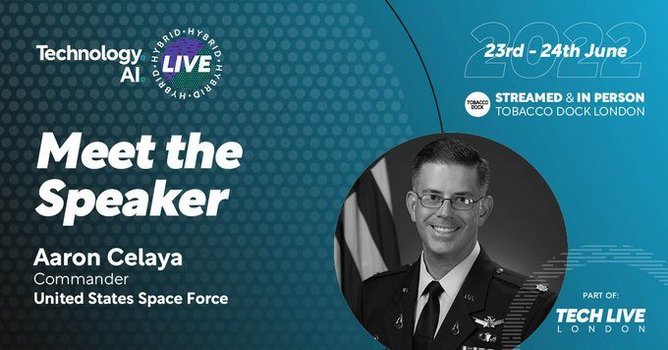 Who is the US Air Force's Aaron Celaya?
U.S. Space Force, Lieutenant Colonel Aaron W. Celaya is the Commander of the 364th Recruiting Squadron located at McClellan Park, California. Lt. Col. Celaya is responsible for all Department of the Air Force recruiting efforts in an area spanning 99,000 square miles throughout Northern and Central California.
He directs and operates the recruiting activities of seven enlisted accession flights with approximately 90 active-duty and 10 civilian personnel. The 364th Recruiting Squadron is located in Sacramento, Calif., and its mission is to inspire, engage and recruit future Airmen and Guardians for service in America's Air and Space Force.
Lt. Col. Celaya entered the Air Force in September 2005 as a graduate of the Air Force ROTC program at Brigham Young University, Provo, Utah. Additionally, he resigned his Air Force commission and entered the Space Force in October 2020.
His career has included numerous operations and staff positions in Air Force Space Command, Air Force Global Strike Command, Air Education and Training Command, the United States Air Force Academy, and Space Operations Command.
With expertise in artificial intelligence (AI), Celaya supports these organisations as an Artificial Intelligence Liason and Military Deputy Chief Scientist.
His research deals with human decision-making when paired with Artificial Intelligence, autonomous systems, and other types of artificial systems.
Specifically, he revolves his research questions around advisor trust using human confidence as an implicit measure of advisor trust when receiving advice or working in a human-machine team.
Celaya's research aims to uncover methods to maximise appropriate human-machine interaction. His other areas of research include:
The effects of anthropomorphism
Algorithmic expressions of confidence
User cognitive load
User affective states
Dispositional traits of the user on human advice seeking and use.
Technology & AI LIVE: Shaping the Future of Technology & AI.
This year, sister publications Technology Magazine and AI Magazine are heading back to the Tobacco Dock (London, UK) to host Technology & AI LIVE: Shaping the Future of Technology & AI, part of TECH LIVE London.
The two-day hybrid event will be held on the 23rd and 24th of June 2022, in-person and broadcast live via Brella, our fully interactive virtual platform.

Whether you choose to attend in person to get the most out of the valuable networking and learning opportunities or want to join the action virtually through our live streams, you'll have the chance to submit your own questions to the speakers and panel sessions through the Brella app.
At BizClik, we have a number of standalone brands to focus on certain areas in more detail, and that is exactly what you can expect from the four zones we are setting up for attendees.

To attend in-person or virtually for Technology & AI LIVE: Shaping the Future of Technology & AI, click here.