Meet the speaker: Geraint John from Interos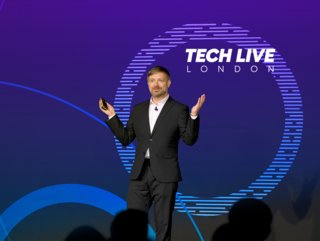 Now, we are less than a month away from Technology & AI LIVE: Shaping the Future of Technology & AI, we take a look at the speakers we have lined up
In Brief
Name: Geraint John
Company: Interos
Position: Vice President, Interos Resilience Lab
Year joined: 2022
Attending: Thursday 23rd June
Keynote topic: The Blackswan is Dead! Using AI and ML to Deliver Supply Chain Operational Resilience & Competitive Advantage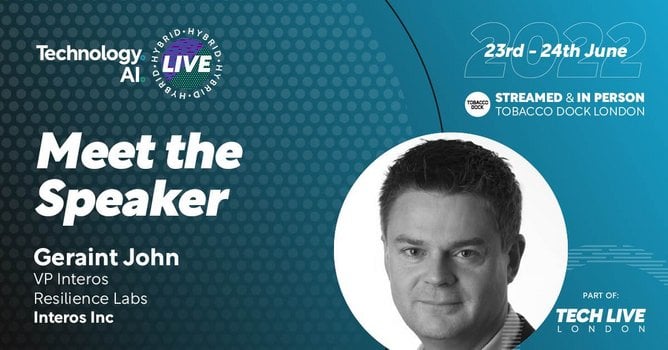 Who is Interos' Geraint John?
Geraint John leads the Interos Resilience Lab team, generating data-driven insights, research and analysis on supply chain disruptions, topical issues and best practices for supply chain risk management.
John was previously a Vice President of Supply Chain Research and Advisory at Gartner, where he worked with senior executives at leading commercial and government organisations through written research, case studies, webinars, inquiry calls, strategy sessions, roundtables and event presentations.
At Gartner, his specific areas of focus were sourcing and procurement, supplier relationship management and collaboration, supply chain risk and resilience, and digital transformation.
Before joining the Information Services giant, John was an executive consultant at State of Flux, a procurement and supply chain consultancy, where he specialised in supplier relationship management research, training and process design projects for clients in sectors ranging from mobile telecoms to consumer goods and financial services.
Interestingly, the majority of John's career has been as a journalist and editor in the magazine publishing industry. He spent more than a decade covering the global procurement community as founding Editor of CPO Agenda, an international business review for procurement leaders launched in the spring of 2005. Before that, he spent five years as Editor-in-Chief of Supply Management, the UK's biggest circulation procurement magazine.
John holds a BA degree in Economics and Politics from the University of Warwick and a postgraduate diploma in periodical journalism from City University, London.
Technology & AI LIVE: Shaping the Future of Technology & AI.
This year, sister publications Technology Magazine and AI Magazine are heading back to the Tobacco Dock (London, UK) to host Technology & AI LIVE: Shaping the Future of Technology & AI, part of TECH LIVE London.
The two-day hybrid event will be held on the 23rd and 24th of June 2022, in-person and broadcast live via Brella, our fully interactive virtual platform.
To attend in-person or virtually for Technology & AI LIVE: Shaping the Future of Technology & AI, click here.