MediaTek leverages Llama 2 & solidifies gen AI expertise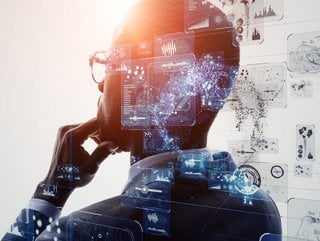 MediaTek's work with Llama 2 aims to utilise the LLM alongside the company's latest APUs and NeuroPilot AI Platform to build a complete edge computing ecosystem
Global semiconductor company MediaTek is working to enhance its AI capabilities and will be leveraging Meta's Llama 2 to improve its generative AI services
With more than 25 years of innovation, MediaTek has become the world's fourth largest global fabless semiconductor company working to develop innovative systems-on-chip (SoC) for mobile devices, home entertainment, connectivity and IoT products.
Founded in 1997 and headquartered in Taiwan, the company has 41 offices worldwide and in 2016 was the third largest fabless chip designer in the world. MediaTek now works to power more than two billion devices a year, which accounts for 20% of homes and nearly one of every three mobile phones globally.
In line with the company having announced that it will be leveraging Meta's Llama 2, MediaTek clearly continues to enhance generative AI systems in its edge devices.
Leveraging Llama 2 to enhance computing capabilities
Upon first releasing Llama 2, Meta released a use guide for Llama 2 that provides best practices and considerations for building products powered by LLMs in a responsible way, as well as covering various stages of development from inception to deployment.
The company has consistently cited the importance of policies concerning generative AI and how it hopes Llama 2 will act as a governance tool to consider the values underpinning AI, LLMs and other rapidly evolving AI technologies.
MediaTek's work with Llama 2 aims to utilise the LLM alongside the company's latest APUs and NeuroPilot AI Platform to build a complete edge computing ecosystem. This work is designed to accelerate AI application development on smartphones, IoT, vehicles, smart home and other edge devices.
Whilst most generative AI processing is performed through cloud computing, MediaTek aims to use Llama 2 to enable generative AI applications to run directly on-device as well. In this way, it wants to be able to offer several advantages to developers and users, including seamless performance, greater privacy, better security and reliability, lower latency, the ability to work in areas with little to no connectivity and lower operation costs.
Adopting high computing technology to make the most out of generative AI
With continued increased interest in open-source AI models, MediaTek has suggested that edge device makers will need to adopt high computing, low-power AI processors and faster, more reliable connectivity to enhance computing capabilities and take advantage of on-device generative AI technology.
The company's next-generation flagship chipset is to be introduced later in 2023 and will feature a software stack optimised to run Llama 2. These advancements aim to facilitate a faster pace for building use cases for on-device generative AI.
"The increasing popularity of generative AI is a significant trend in digital transformation, and our vision is to provide the exciting community of Llama 2 developers and users with the tools needed to fully innovate in the AI space," said JC Hsu, Corporate Senior Vice President and General Manager of Wireless Communications Business Unit at MediaTek.
"Through our partnership with Meta, we can deliver hardware and software with far more capability in the edge than ever before."
MediaTek expects Llama 2-based AI applications to become available for smartphones by the end of 2023.
******
For more insights into the world of Technology - check out the latest edition of AI Magazine and be sure to follow us on LinkedIn & Twitter.
Other magazines that may be of interest - Technology Magazine | Cyber Magazine
Please also check out our upcoming event - Sustainability LIVE in London on September 6-7 2023.
******
BizClik is a global provider of B2B digital media platforms that cover Executive Communities for CEOs, CFOs, CMOs, Sustainability Leaders, Procurement & Supply Chain Leaders, Technology & AI Leaders, Cyber Leaders, FinTech & InsurTech Leaders as well as covering industries such as Manufacturing, Mining, Energy, EV, Construction, Healthcare + Food & Drink.
BizClik – based in London, Dubai, and New York – offers services such as Content Creation, Advertising & Sponsorship Solutions, Webinars & Events.