Lunit: transforming cancer diagnosis with AI radiology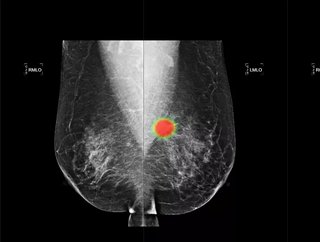 Following the announcement that Fujifilm is in partnership with Seoul-based AI company Lunit we take a look into the work it has done with AI and radiology
Lunit aims to make data-driven medicine the new standard of care by utilising artificial intelligence (AI). The company are focused on looking at ways AI can combat cancer, one of the world's leading causes of death.
The company have been in partnership with Fujifilm to make its chest x-ray software, Lunit INSIGHT CXR, available in Japan. It also has its Lunit INSIGHT MMG, an AI solution for mammography. Lunit also utilises AI for Oncology with Lunit SCOPE.
With its AI solutions, Lunit help discover cancer and predict cancer treatment outcomes allowing for timely and individually-tailored cancer treatment.
"We believe that AI in the field of medicine is an inevitable future to come," said Brandon Suh Chief Executive Officer of Lunit. 
"As one of the early starters and front-runners in this new and innovative field, we have been validating the effectiveness of Lunit SCOPE through various studies, and now we are pushing to show its value in clinical research and real practice," he continued.
Lunit's progress with AI-powered radiology 
The South Korean company was founded in 2013 by Anthony Paek, Donggeun Yoo, Jungin Lee, Kyunghyun Paeng, Minhong Jang and Sunggyun Park.
In its Series A round of funding the company raised $3.5 million, in the same year it was placed first in the MICCAI Tumor Proliferation Assessment Challenge.
Going from strength to strength since its founding, Lunit was recognised as one of the Top 100 AI start-ups by CB Insights and in the Top 5 'Social Impact' AI start-ups by NVIDIA.
Lunit have been increasingly successful in recent years. In mid-2021 it secured $26 million in a strategic funding round. This funding was to support the company's continued worked with AI and cancer treatments.
The investment came from Guardant Health, a leading precision oncology company.
"Artificial intelligence is rapidly gaining ground in cancer research and it's exciting to see the excellent progress Lunit has made in developing innovative AI-powered radiology and pathology solutions that have the potential to significantly improve the diagnoses and treatment of cancer," said Helmy Eltoukhy, Guardant Health CEO.
Now, the company is worth $72.5 million. Its recent partnership with Fujifilm will support Lunit as it looks to achieve successful market expansion.