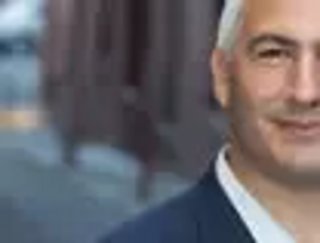 Brewco is bringing AI to SEO to bring new dynamics to a previously static field. Its CEO tells us what's changing in this competitive market
Tell us about Brewco
Brewco was formed by a team of industry veterans that have previously introduced other AI-based marketing platforms. They are the official reseller of Market Brew, an AI platform for precision search engine optimization (SEO), transforming the way companies and their agencies can optimize their pages to rank higher in search results. Organic search results drive 53% of all site visits, so having a competitive advantage in SEO makes a huge difference in a company's revenues and profitability.
What is Market Brew?
Market Brew builds highly accurate models of how search engines weigh a wide range of factors to determine rankings for a keyword. Each search has different weights, so no rules-based approach provides these insights.
From an AI standpoint, Market Brew uses particle swarm optimization to evolve the weights of its own search engine until it delivers a search engine results page (SERP) that is highly correlated with Google's (or Bing etc) Once this model is developed, it scores your website and others that compete for rankings, identifies the statistical gaps you should address, and provides precise recommendations on closing these gaps.
How is SEO changing?
AI is entering the SEO market. There are a variety of solutions that handle different aspects of the SEO process, from addressing how to show up in Google's Q&A search results, build better schema, and develop backlinks.
Google is releasing its first new algorithm in some time – Core Web Vitals. As a result, searches will now also consider page performance measures such as load times and when users can first interact. Fortunately, Market Brew's search engine modeling approach will be able to track precisely how much these factors matter. 
What does the future of SEO look like?
Google's SERPs continue to evolve, and there are now many different ways a site can rank, in addition to the core site rankings. As a result, we assume they will continue to refine the space on the SERP in ways that will keep SEOs on their toes.
Doing SEO for voice, video, and closed environments like Amazon and social media is also a horizon that leading-edge SEOs are beginning to plumb.
Overall, though, the black box AI nature of search engines will make the job of SEOs more difficult unless they have AI on their side as well.