IBM unveil new accelerated artificial intelligence processor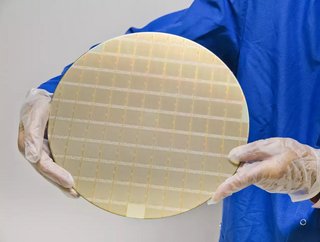 IBM has unveiled a new IBM Telum Processor that is designed to bring deep learning inference to enterprise workloads to help address fraud in real-time
At the annual Hot Chips conference, IBM unveiled an on-chip accelerated artificial intelligence processor. The new chip design unlocks the ability to leverage deep learning inference on high-value transactions. It is designed to greatly improve the ability to intercept fraud, among other use cases.
The Telum Processor is IBM's first processor that contains on-chip acceleration for AI inferencing while a transaction is taking place. 
This new on-chip hardware acceleration is designed to help customers achieve business insights at scale across banking, finance, trading, insurance applications and customer interactions. It has been in development for three years and the Telum-based system is planned for the first half of 2022.
Overcoming traditional enterprise AI approaches
IBM's new Telum Processor comes as the company commissioned research by Morning Consult looking into AI. The research showed that 90% of respondents said that being able to build and run AI projects wherever their data resides is important.
Due to this research, IBM's Telum is designed to enable applications to run efficiently where the data resides. This helps overcome traditional enterprise AI approaches that tend to require significant memory and data movement capabilities to handle inferencing. 
With Telum, the accelerator in close proximity to mission-critical data and applications means that enterprises can conduct high volume inferencing for real time-sensitive transactions without invoking off-platform AI solutions, which may impact performance.
As well as this, clients can also build and train AI models off-platform, deploy and infer on a Telum-enabled IBM system for analysis.
Addressing fraud in real-time
IMB has designed its new processor to help address fraud in real-time.
According to the Federal Trade Commission's 2020 Consumer Sentinel Network Databook, consumers reported losing more than $3.3 billion to fraud in 2020, up from $1.8 billion in 2019. 
Telum helps clients to move their strategy from fraud detection to fraud prevention. In doing so, it evolves from catching many cases of fraud today to a potentially new era of prevention of fraud at scale, without impacting service level agreements (SLAs), before the transaction is completed.
The innovative centralised design of the new chip allows clients to leverage the full power of the AI processor for AI-specific workloads, making it ideal for financial services workloads like fraud detection, loan processing, clearing and settlement of trades, anti-money laundering and risk analysis.
Clients will now be positioned to enhance existing rules-based fraud detection or use machine learning due to the new innovations. As well as this they will be able to accelerate credit approval processes, improve customer service and profitability, identify which trades or transactions may fail, and propose solutions to create a more efficient settlement process.