Heineken to use AI to control volatile demand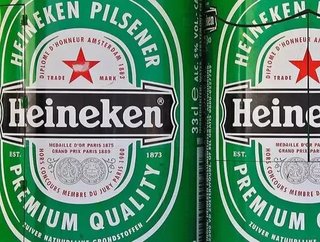 The pandemic has wreaked havoc on beer supply chains but Heineken has come up with a solution to control volatility in the market: AI...
Heineken is to use Blue Yonder's machine learning to control volatility in its supply chain.
The brewer has announced that it will use the demand planning solution to help improve forecasting in order to stabilise a supply chain that has been hit by restrictions on the hospitality industry during the Covid-19 pandemic.
Heineken will implement the Blue Yonder AI in five of its biggest operating companies around the globe.
Customer behaviour
The system takes data from a range of internal and external sources to project the amount of inventory likely to be needed. It could also help the brewery to understand customer behaviour and events likely to drive demand.
Marc Bekkers, director of global supply chain planning at Heineken, said, "We have embarked on an ambitious journey to become the best-connected brewer, going from fragmented to seamless digital interaction across the whole value chain.
'Continued growth'
"The introduction of Machine Learning as part of building an integrated cross-functional planning capability across our business is a critical component of this journey. The solution will assist us in continued growth and meet the changing demands of our customers and consumers."
Blue Yonder's EMEA president Johan Reventberg said, "Heineken has been a long time Blue Yonder customer, so we are looking forward to expanding their supply chain footprint by helping them develop highly accurate forecasts with our AI- and ML-driven demand planning solution.
"This capability paired with Microsoft Azure will help Heineken continue to meet consumer demand while solidifying its position as a leading global beverage producer."