Hackensack Meridian Health and Google expand relationship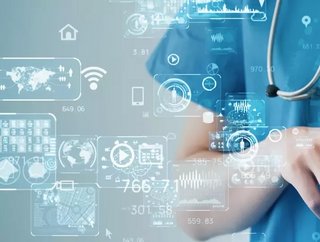 As part of the expansion of their partnership, Hackensack Meridian Health has migrated to Google Workspace and will use Google Cloud to deploy AI
With Google, Hackensack Meridian Health has announced the pair are expanding their partnership to improve patient care. Recently, Hackensack Meridian Health migrated to Google Workspace and will be one of the first health systems in the world to use Chrome OS.
Adding to this, Hackensack Meridian Health is partnering with Google Cloud to deploy artificial intelligence (AI) and machine learning (ML) in key clinical areas. To help transform the way healthcare is delivered to thousands of patients across New Jersey, the pair will look into improving screening and detection.
Robert C. Garrett, CEO at Hackensack Meridian Health said about the expansion of his company's partnership with Google: "Hackensack Meridian Health is always looking for new and innovative ways we can utilize technology to transform the patient experience. Through our collaboration with Google, we are enhancing patient care and improving health outcomes."
Transforming healthcare organisations with Google
In response to the pandemic's transformative impact on society, Hackensack Meridian Health worked alongside Google to transform its healthcare organisation.
By deploying a combination of Google Workspace and Chrome OS' business-focused solution Chrome Enterprise, the company were able to offer an integrated experience across clinical and operational settings.
This combination of Google's offerings simplifies tasks and facilitates seamless interactions between frontline workers.
To empower its workers as they went through the transition to remote working, Hackensack Meridian Health deployed 3,000 Chromebooks with Citrix and enabled secure access to core healthcare applications. 
In doing so, the company provided a consistent experience for team members and a secure environment that protects patient data.
Google Cloud and Hackensack Meridian

Health

to utilise AI technology
On top of its migration into the Google Workspace, Hackensack Meridian Health is also partnering with Google Cloud.
As part of this collaboration, it will deploy Google Cloud's AI/ML offerings to aid physicians and care teams and allow them to provide better care, at scale, as well as to drive operational efficiencies. 
Thomas Kurian, CEO, Google Cloud commented: "This partnership provides the opportunity to transform care for thousands of patients. We look forward to continuing our collaboration with the Hackensack Meridian Health team, as we further our joint efforts to develop innovative services that will push care to the next level."
Together, Google Cloud and Hackensack Meridian Health will work together to deploy AI/ML solutions to assist in screening and disease detection, such as:
Newborn screenings

Mammography screenings

Prostate cancer screenings

Sepsis detection

COVID-19 protection
"Google Cloud's AI and ML technologies are a new frontier in medicine," said Daniel W. Varga, M.D., chief physician executive, Hackensack Meridian Health. "Together, we will improve patient care, treatment precision and clinical outcomes of diseases, while increasing efficiencies that can help physicians devote more time to life-saving research and patient care."
To improve patient care through the partnership, Hackensack Meridian Health is leveraging Google Cloud's secure, reliable foundation to protect data and facilitate secure collaboration.