Google Cloud announces partnership with H&M to advance AI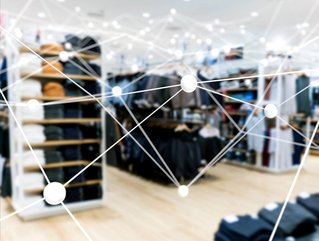 Google Cloud has partnered with H&M Group to enable stronger customer experiences and optimise internal supply chains with advanced AI and ML capabilities
Today, Google Cloud has announced a new partnership with fashion retailer, H&M Group. The pair will collaborate to develop an enterprise data backbone which will include a core data platform, data product and using machine learning (ML) and artificial intelligence (AI) capabilities.
In doing so, the partnership will see the fashion retailer leverage Google Cloud's extensive data analytics capabilities and secure, sustainable global infrastructure. It will also further enhance H&M's customer experience and supply chain enablement.
"H&M Group has a long history of innovation across all our brands and always wants to build meaningful relationships with our customers. We are now further accelerating digitalisation as we believe in sustainable growth powered by advanced analytics and tech. Therefore, I'm happy to announce we've found a provider who matches our needs," said Alan Boehme, Chief Technology Officer, H&M Group.
Through the partnership, Google Cloud will establish a new data mesh for H&M which will make all types of data and events accessible from multiple sources including in-store, online, its ecosystem and suppliers.
"We're delighted to announce this partnership, and look forward to working with H&M Group to create new and exciting customer experiences, whether that's in-store or online," commented Eva Fors, Managing Director of Google Cloud Nordic Region.
He adds: "We admire H&M Group's commitment to innovation and are excited to move forward in our journey together."
Google Cloud: boosting H&M's supply chains with advanced AI
As the partnership continues, H&M will see an increased optimisation of internal supply chains, as well as next-generation customer experiences across a variety of sales channels, both physical stores and ecommerce.
On top of this, the partnership will enable further development of data science and AI capabilities throughout H&M Group's business.
This is not the first time a retail business has partnered with a technology company to optimise operations. Australia's Coles partnered with optimisation firm RELEX Solutions to bring AI to its operations. The partnership involves supply chain and inventory planning across the retailer's supermarkets and fresh produce distribution centres across Australia.
Research by cloud-native consultancy, Amido, also showed that 88% of retail technology decision-makers see the potential of AI, AR and VR as a driver for the industry and this technology will be crucial when retailers look to increase their advantage over competitors.
With the ability to improve demand forecasting, make pricing decisions, and optimise product placement, AI and ML is continuing to transform the retail industry.
Now, customers can connect with the right products, in the right place, at the right time. Predictive analytics can help retailers order the right amount of stock so that stores won't end up with too much or too little.