Climate Intelligence Strengthens Corporate Resilience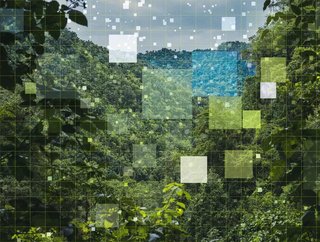 According to Forbes, startups are using AI and ML to provide corporations with better, more climate-resilient decisions in the face of natural disasters
As huge amounts of capital flow towards ESG initiatives, some AI startups are making the bet that artificial intelligence and machine learning can help organisations cope with climate disruption. So far, multiple public companies have committed to net zero emissions—but in the decades to come, they'll still face the adverse effects of our warming climate. 
As Iggy Bassi, the founder and CEO of Cervest, noted: 'Organisations that fail to [integrate climate intelligence into their decisions] risk being blindsided by fires in Australia, droughts in Europe, and winter freezes in Texas'. And startups such as Cervest see the potential profit. What would happen if you could save millions in corporate assets? Said investor Chamath Palihapitiya: 'The world's first trillionaire will be made in climate change'.
 
Climate Smarts
As many procurement teams know, natural disasters, extreme weather, and rising sea levels can disrupt supply chains and halt operations. To respond and react accordingly, organisations need specific, actionable intelligence. Developers need to know the best locations for new factories; shippers need to know what sea infrastructure is at risk; manufacturers need to know which materials will be put at risk by droughts and floods. The good news? Machine learning is excellent at making complex predictions. 
Which Startups Are Involved? 
According to The Washington Post, Jupiter Intelligence saw a 10-fold increase in resilience planning contracts in 2021. 'Once people got past the pandemic, they thought, "Oh, what else is there like this that...we should be worrying about?"' said Jupiter CEO, Rich Sorkin. 'And climate change is at the top of that list'. 
What's Their Plan? 
For the most part, climate intelligence startups use predictive analytics to help organisations better prepare for extreme weather events. Usually, they combine machine learning with traditional weather modelling, relying on a wide variety of public, proprietary, and client-specific data to train their AI modelling systems. 
What are the Potential Challenges? 
Forbes pointed out that customers in the climate intelligence field often require personalised solutions, as each company comes with a unique set of objectives, geographical spread, and corporate priorities. As a result, it could be difficult for CEOs to scale up their startups. If they have to provide bespoke services to each new firm, their profits—and impact—could be limited. 
But 'there is perhaps no AI application that matters more for humanity than decarbonising the atmosphere and slowing climate change', said Rob Toews, a venture capitalist at Highland Capital Partners and Forbes contributor. 'It's hard to imagine a more worthy field for AI entrepreneurs, researchers, and operators to devote themselves to in the decades ahead'.